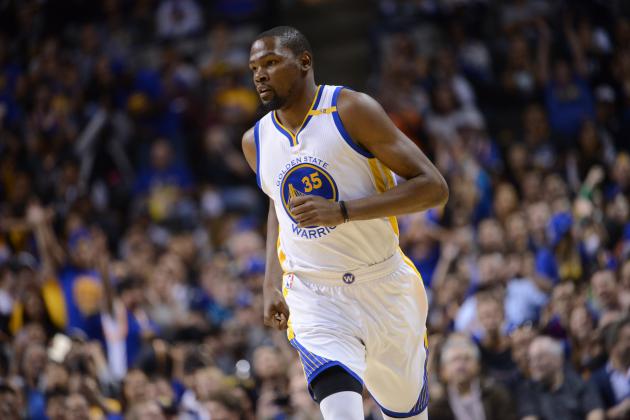 Kevin Durant will be a free agent this summer… not really though.
According to a report from Chris Haynes of ESPN, Durant is going to opt out of his deal in order to restructure his contract this summer.
"A nine-time All-Star and the reigning NBA Finals MVP, Durant will be turning down a salary of $26.2 million, a figure well below that for a player of his caliber, in order to restructure a new deal with the Warriors, sources said.

It has yet to be decided what contractual route Durant will take, sources say, but there are no real incentives — for himself or for the team — to take such a drastic reduction in pay this time around."
Kevin Durant has won a title and gave the team a discount this off-season, I get the feeling he wants to cash in and earn what he is worth with the Warriors going forward, which will make it a little more difficult for them to be able to re-sign Klay Thompson to a new deal next summer.
The Warriors will likely be above the luxury tax range of $130 million with Durant's deal and the other nine contracts they currently have on the books for 2018-19, and that is before filling out the roster with five more players.
Durant is a former MVP and is a reigning NBA Finals MVP and he wants to be paid like one.