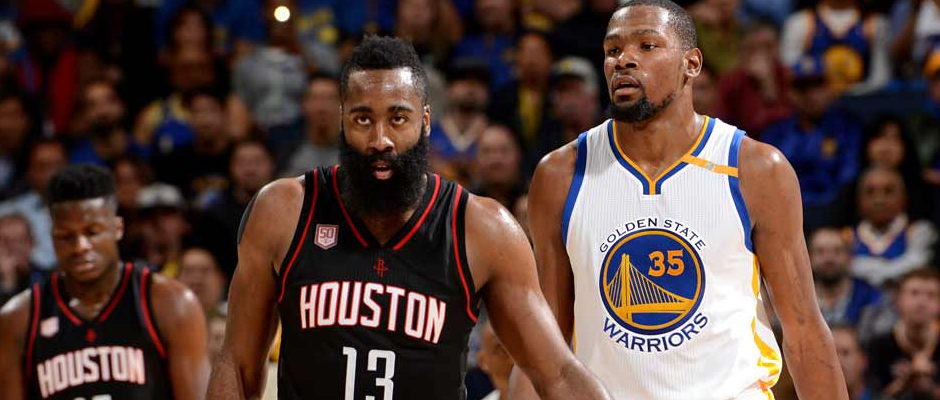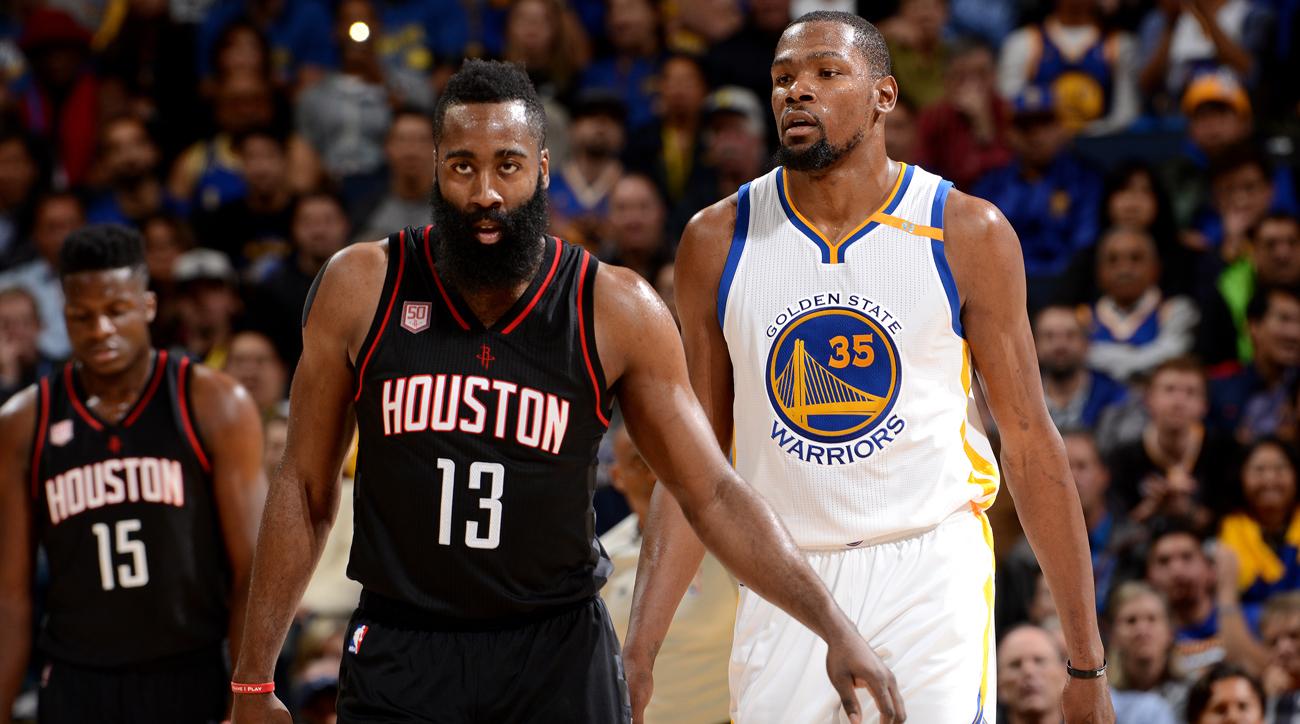 Kevin Durant doesn't get an MVP vote.
If he did, though, he'd give it to James Harden.
As he recently told The Athletic's Anthony Slater:
"It's his turn," Kevin Durant told The Athletic recently. "Just give it to him. It's his time to win it."
This is not the most eloquent way to lay out Harden's case. Durant also isn't wrong.
Harden has finished in the top two of MVP voting twice in the last three years. This honor feels like it's overdue. And he's not garnering support as a career-achievement candidate. He's legitimately been the NBA's most, or second-most, dominant player all year. If he wins the award, he will absolutely deserve it.
And he'll probably win it.
The public at large heavily favors Harden. He is now the odds-on favorite after Giannis Antetokounmpo briefly flirted with said status earlier in the season. People have doled out love for Damian Lillard, Anthony Davis, LeBron James, Stephen Curry and even Durant himself, but that support has been fleeting and intermittent. Harden has been doing his thing all year.
This isn't to say his most direct competitors have underachieved. Harden has just checked more boxes than anyone.
Best player on the team with the best record? Check.
Proven to be indispensable? Thanks to what he's done during Chris Paul's absences, that's another check.
Gaudy stat lines? Check.
Really, all that works against Harden is the Houston Rockets' point differential when he's off the court. They're still a net plus per 100 possessions, according to NBA.com.
But again: He allows voters to make the fewest possible concessions. In the absence of concrete MVP criteria, that's a big deal. People like sticking to their unofficial guns. They like to think they're not moving the bar based on the strongest anecdotal evidence each and every year. Russell Westbrook's victory last year represented something of a major compromise on that front. Harden's candidacy see this year won't.
So like Durant said: Give him the Maurice Podoloff Trophy now. He not only deserves it, but he's going to get it anyway.