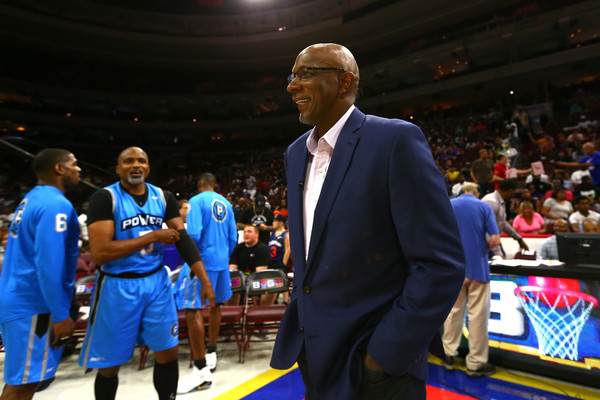 Clyde the Glide Drexler has been named the new commissioner of the Big3 as it heads into its second season this summer.
BREAKING NEWS ? We're ecstatic to announce the legendary Clyde Drexler as Commissioner of the BIG3! pic.twitter.com/PKE3UdIEPA

— BIG3 (@thebig3) March 15, 2018
Drexler served as a coach in the league last season (is that even necessary?) and has now signed a three-year deal to be commissioner.
He replaces fellow former NBA player Roger Mason Jr., who left his role and sued the league for allegations of corruption and racism. Yikes.
Here is what Mason told NBC Sports about his termination:
"I was terminated by BIG3 in retaliation for legal claims which I made last week in a letter sent by my attorneys to BIG3 Basketball alleging that the League had breached my employment agreement," Mason said. "The violations of my agreement centered around BIG3 co-founder Jeff Kwatinetz, who has been engaged in a malicious, defamatory campaign of disparaging me in an attempt to prevent me from the performance of contractual duties and responsibilities. He has made countless unfounded attacks on my integrity, character, and leadership….

"I am proud of the role I took in taking BIG3 from when it was merely a concept and transformed it into a successful basketball organization. I am disappointed at the conduct of Ice Cube and other executives of BIG3 in levelling these desperate manufactured claims against me. It will not derail the success of my legitimate claims against the League."
Drexler will serve as a better figurehead for a league centered around basketball nostalgia as a hall of fame player, former NBA champion and member of the Dream Team in the 1992 Olympics.
I am still skeptical if the Big3 League will be a long-term fixture over the summer for NBA fans in search of some basketball action.