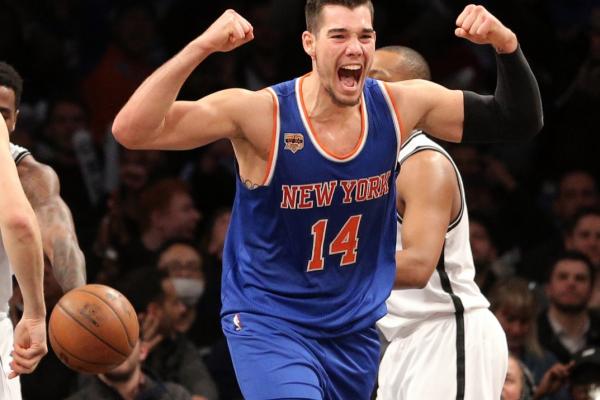 Willy Hernangomez has essentially given the New York Knicks an ultimatum: Play me, or trade me.
From ESPN.com's Ian Begley:
With the NBA trade deadline three days away, New York Knicks center Willy Hernangomez is looking for a bigger role — whether it's in New York or with another team, league sources familiar with the matter said.

For several weeks, Hernangomez's representatives have expressed frustration to the Knicks over Hernangomez's reduced role and his lack of development this season, sources said.

More recently, they've told the Knicks that they want them to explore a trade that puts Hernangomez in a situation where he can play more and continue to develop, league sources confirmed. More than a dozen teams have expressed interest in Hernangomez and several have made specific offers to the Knicks, according to league sources.
Hernangomez's frustration is understandable. He's fallen almost completely out of the Knicks' rotation after making the All-Rookie First Team last year. And to answer your question: No, this doesn't make sense.
Using Enes Kanter and Kyle O'Quinn as excuses doesn't fly. Neither one of them factors into the Knicks' long-term plans. They'll both be off the books no later than next summer; each has a player option after this year. Hernangomez, meanwhile, is under team control through 2019-20, over which time he won't even total $5 million in salary.
Oh! And he's also known to be a close friend of franchise cornerstone Kristaps Porzingis. So, there's that.
Any rational team would invest in the 23-year-old prospect and shop O'Quinn or Kanter. But these are the Knicks. They may not think in those terms. They may actually end up selling low on Hernangomez. And make no mistake, they'll need to sell low. Rookie-scale deals can typically fetch something nice in return, but they've torched Hernangomez's value by playing him inconsistently or not at all.
Stay tuned for this Thursday's trade deadline to see whether the Knicks decide to Knicks things up.