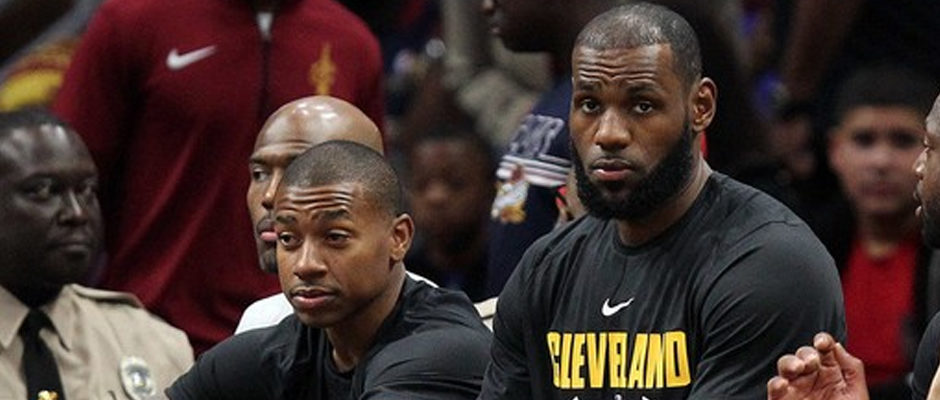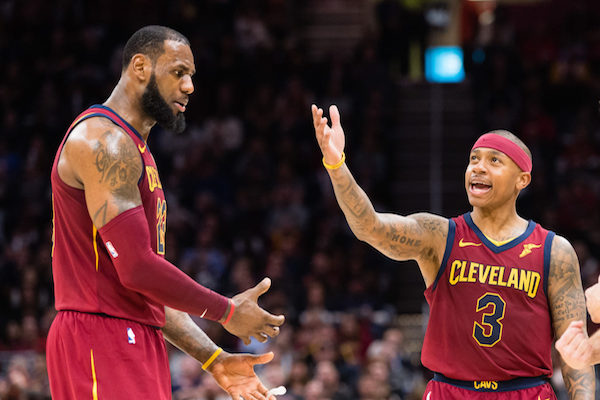 Isaiah Thomas is happy he no longer plays for the Cleveland Cavaliers—in large part, apparently, because that means he no longer plays with LeBron James.
During an appearance on Fox Sports 1's Undisputed, Chris Broussard indicated the now-Los Angeles Lakers point guard wasn't thrilled with the way LeBron spoke to him while they were both in Cleveland:
I was talking to somebody yesterday close to Isaiah. And they said 'He has absolutely no love at all for LeBron." Like, this is real. He felt LeBron kind of talked down to him while he was there, and so on and so forth. And when Isaiah first got there, they actually were hanging out a bit and it was cool. But it soured pretty quickly.
In all fairness to LeBron, he literally has to talk down to Thomas. At 6'8″, he has 11 inches on the All-Star floor general.
That will be the only "IT is short" joke made in this space. Promise.
Thomas' qualms with James seem to be a fairly common issue. Kyrie Irving, now of the Boston Celtics, appeared to leave Cleveland so he could escape the four-time MVP's shadow and the constant "kid" references. This isn't all that much different—you know, other than the fact Thomas didn't request a trade from the Cavaliers.
Granted, LeBron and IT are closer in age than the former was to Irving. But this isn't a mentor-patronizes-the-mentee situation. James is a demanding teammate. That much is well-documented. And Thomas wasn't hitting shots as a member of the Cavaliers. It makes sense that he would express his frustration with condescending remarks and passive-aggressive mannerisms, because, right or wrong, that who he's always been during his second go-round in Cleveland.
And in turn, it makes sense that this behavior would grate on Thomas, who was working his way back from a hip injury and trying to acclimate himself to a different team.