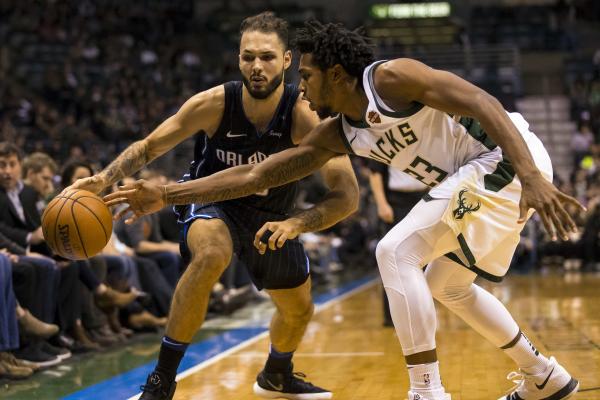 Expect that Orlando Magic to be busy bees ahead of the NBA's trade deadline. At least, that's what certain league executives are assuming from them.
According to The New York Times' Marc Stein, many around the Association believe the Magic will spend the next few weeks actively trying to find new homes for Mario Hezonja, Elfrid Payton and Evan Fournier:
It might go down as one of the great unsolved mysteries of our time: How did this Magic team start 8-4? Orlando has since gone a ghastly 4-27, which will most likely lead to a fire sale at next month's trade deadline. Rival executives expect Jeff Weltman, Orlando's new team president, to aggressively hunt for new homes for the likes of Evan Fournier, Elfrid Payton and Mario Hezonja, given that Nikola Vucevic's broken finger is likely to preclude dealing the center.
 Among the three players listed, Payton is the most interesting.
Hezonja has been ticketed for a departure since the Magic declined to exercise his fourth-year team option for next season. His recent uptick in efficiency doesn't shift a stance that was taken months ago: He's not a part of their future.
Fournier, meanwhile, is under contract at $17 million per year through 2020-21. Though he profiles as the Magic's best pure scorer, rebuilding teams typically don't want that kind of money on the books.
That brings us to Payton. He's seemingly played his way in and out of the Magic's big picture on multiple occasions. Even now, in his fifth season, he has a nice Jekyll and Hyde act thing going on. The offense is better with him on the floor by substantive margins, according to NBA.com, but he's devolved as a defender.
That the Magic are shopping him at all suggests they're worried how much it'll take to keep him in restricted free agency. Or maybe they're just so committed to Aaron Gordon that they have no intention of locking him up as well. Either way, Orlando should be able to do some interesting things at the deadline if it's prepared to use Payton and Fournier as the primary bait.