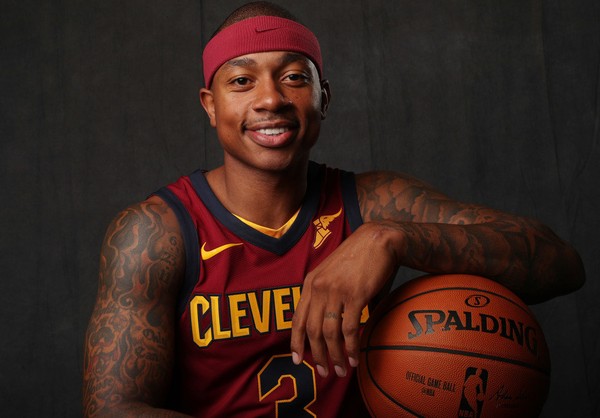 Rejoice Cavaliers and NBA fans, Isaiah Thomas is ready to go and will make his official Cavaliers debut against the Blazers on Tuesday night.
Thomas was acquired in the blockbuster Kyrie Irving trade late in the 2017 NBA off-season and is seen as a guy the organization hopes can fill most of Irving' previous role for the team and enable them to be a title contender to the Golden State Warriors once again.
As exciting as Thomas's return to the court is in a Cavaliers uniform (I will be tuning in), the consequences of bringing him back Tuesday night means that we will not see him on the court for his return to Boston on Wednesday night, which is a bummer for sure. A savvy move for the Cavaliers though as they try to work him back in.
Here is NBC Sports Boston confirming this information, as well as a quote from Thomas to ESPN's Dave McMenamin about his return to Boston:
"Cavaliers head coach Tyronn Lue told reporters that Thomas, who has been out all season with a hip injury suffered when he played for the Celtics, said the 5-foot-9 all-star will make his season debut on Tuesday against Portland which means he will not play against Boston the following night.

Regardless, Thomas will be with the Cavaliers when they travel to Boston."

"I know it will be all love," Thomas said. "I keep saying that I gave that city everything I had and they showed me genuine love back and I think that love is going to last forever. So, there's no hard feelings. This ain't no revenge game. They know what they gave up. They knew what they got. It's all good. I'm focused on the Cleveland Cavaliers and trying to win a championship."
Thomas will have a chance to play in Boston on February 11 and likely in the postseason as well, so the intense match-up will most definitely happen this season.
Expect Thomas to play limited minutes on Tuesday night and receive a standing ovation in Boston on Wednesday night.