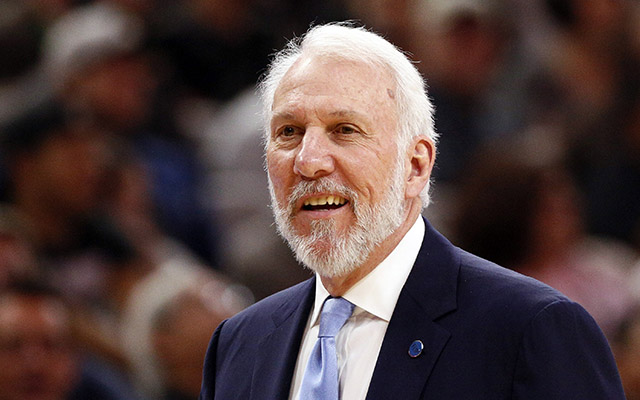 Gregg Popovich's run as head coach of the San Antonio Spurs has been as great as any run a coach has had with any professional sports team ever.
He has been with the team in a front office capacity since 1994 and took over as head coach 18 games into the 1996-97 season. He has since won 5 NBA titles and at least 50 games each full season as head coach.
Because of that success Popovich has now moved to 5th on the all-time coaching wins list with his 1,176th win on Tuesday night against the New York Knicks.
Congrats to @spurs Coach Gregg Popovich for moving up to 5th on the NBA's ALL-TIME COACHING WINS list! pic.twitter.com/MlDTX5ZtK5

— NBA (@NBA) January 3, 2018
Popovich passed George Karl on the all-time list and now only trails Don Nelson, Lenny Wilkens, Jerry Sloan and Pat Riley:
Don Nelson 1,335
Lenny Wilkens 1,332
Jerry Sloan 1,221
Pat Riley 1,210
Gregg Popovich 1,176
If the Spurs get to 50 wins again this season, Popovich will reach 1,200 wins and will easily be able to pass Pat Riley and Jerry Sloan to move into 3rd place all-time during the 2018-19 season.
Three more 50 win seasons after this season and Popovich would become the winningest coach in NBA history, something that seems very possible if he decides to continue his coaching career into his 70s.
One thing I know for sure is that Popovich could not care less about moving up on this list or becoming the winningest coach of all-time, he just wants to develop players and compete for NBA titles.