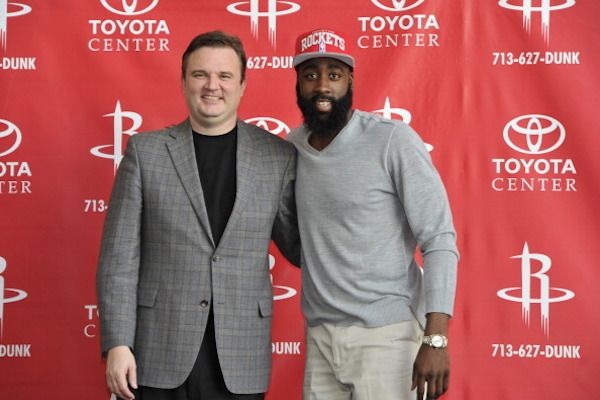 For the first time during his run as Houston Rockets general manager, Daryl Morey doesn't expect to be making too many moves in advance of the NBA's trade deadline.
This is both shocking and not at all surprising. Idleness isn't Morey's bag. He's proved that time and again. But the Rockets, even with their recent slide, are sitting on the league's fourth-best record while sporting one of the most complete rosters. And Morey, as a result, doesn't think he'll be fielding or making too many calls prior to Feb. 8.
From the Houston Chronicle's Jonathan Feigen:
His track record would argue otherwise. Morey has never let a deadline pass without agreeing to a deal. But the Rockets' combination of a rotation in which the parts assembled last summer seemed to work well together, but not with pieces missing, and a roster dotted with contracts that are difficult to move has diminished the chances of deals.

That could be especially true with Gerald Green added to a mix that should include James Harden, Luc Mbah a Moute and Nene before the trade deadline.

"I don't expect to do much," Morey said. "There's outside the rotation stuff potentially. We're always looking for something to upgrade us. I would guess the odds of us doing nothing are much higher than normal."
Makes sense.
With James Harden laboring through a hamstring injury and Luc Mbaha a Moute still battling shoulder issues, the Rockets might normally make targeting another wing a top priority. But the Gerald Green signing has worked out beyond anyone's loftiest expectations, and Houston's offense has Chris Paul to lean on in Harden's absence.
Unless a real home-run blockbuster presents itself, the Rockets have every reason to stand pat. They still profile as one of the NBA's only threats to the Golden State Warriors' reign, and tinkering with the roster just for activity's sake never guarantees immediate improvement.