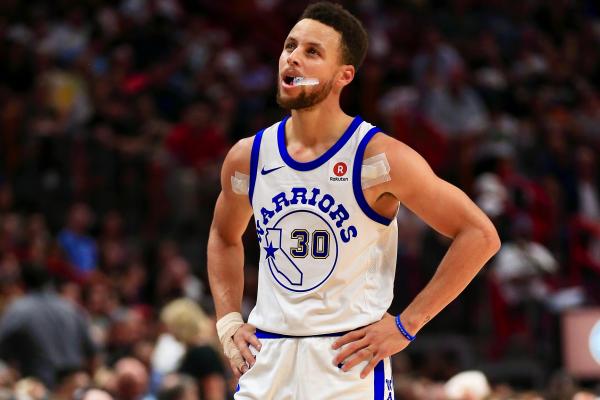 While Steph Curry may not be the caliber of star and MVP candidate that he has been in the recent past with the gluttony of talent on the Warriors and the addition of Kevin Durant in the summer of 2016, he is still the best shooter in the NBA and one of the most important players to their franchise in this millennium.
The Warriors have been without Curry for 12 games as he recovers from an ankle injury and although they have managed to win 11 of 12 games, they are not quite the offense force with the spacing that Curry provides and the defensive vortex that surrounds him.
It appears Curry could return to the Warriors as soon as Friday night:
Stephen Curry was re-evaluated today and continues to make progress but will be out until at least Friday, per league source. https://t.co/EcJqzrThNO

— Ramona Shelburne (@ramonashelburne) December 26, 2017
Steve Kerr has said Steph needs to go through 2-3 practices before he comes back. Steph went 4-on-4 on Sunday, and has been doing some work on the court. So this new timeline gives the Warriors some time to build him up this week and see how he handles it before clearing him.

— Ramona Shelburne (@ramonashelburne) December 26, 2017
Warriors play Wednesday, Friday & Sat this week at home. Then have three off days before a trip to Dallas & Houston. Plenty of chances for Steph to get practice and/or on-court work in. If the ankle responds well, you could see him in those two home games or to start the trip

— Ramona Shelburne (@ramonashelburne) December 26, 2017
With that busy of a schedule the rest of this week and a back-to-back on Friday and Saturday, it seems highly unlikely Curry would play in both if he does in fact return Friday against the Hornets in Oakland.
Curry is not a serious MVP candidate this season at this point, but is still averaging 26.3 points, 6.6 assists and 5.1 rebounds on 47% shooting.