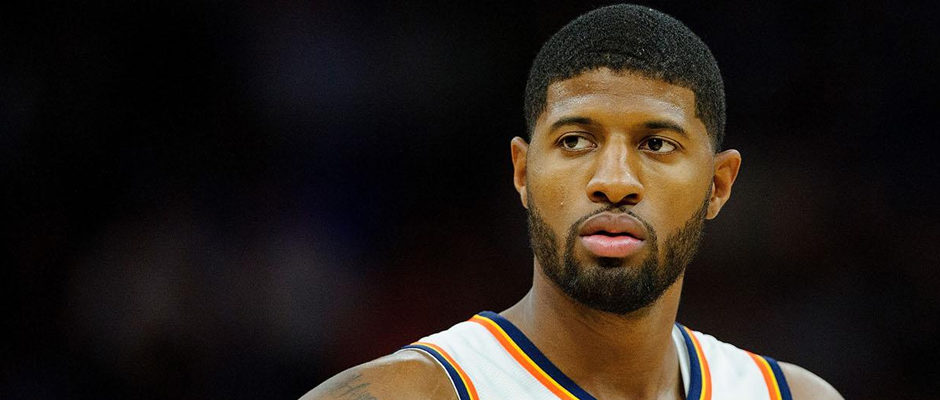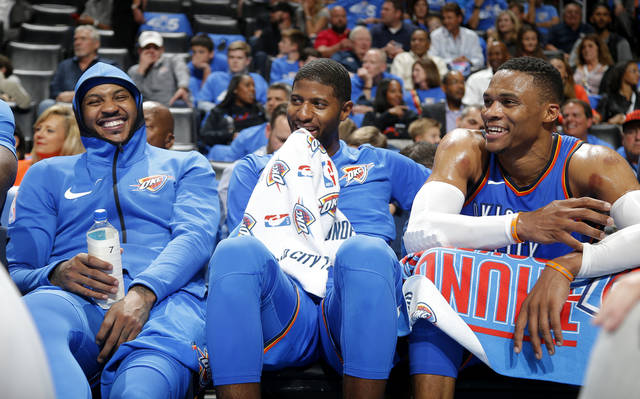 Paul George has been way more open than most NBA players about his desires in his upcoming free agency and his dream to play for his hometown team: the Los Angeles Lakers.
George made this abundantly clear to the Indiana Pacers, but at least did so with enough time for the Pacers to deal George and acquire some value in return, which they did as Victor Oladipo has been an all-star this season and Damontas Sabonis looks like an NBA starter.
When the Oklahoma City Thunder came out of nowhere at the 12th hour to acquire George over the summer, many (myself included) thought the prospect of teaming up with reigning MVP Russell Westbrook as a western conference contender may be too intoxicating for George to pass up long term, throw in another trade for Carmelo Anthony and many thought his decision to re-sign with Oklahoma City this summer would be an easy one.
No so fast.
The Thunder are 12-14 through 26 games, not currently in a playoff spot and there is chatter around the league that George still has his sights set on Tinseltown.
Sam Amick of USA Today:
"Rival execs still expect Paul to head for the Lakers in free agency."
While this is interesting, without more backbone or evidence to this statement it is nothing but pure conjecture and possibly posturing.
Paul George probably hasn't made up his mind and these other executives may be trying to freak out the Thunder (good luck) and drive the price down so they can acquire him at the trade deadline.
The possibility of the Thunder trading George before the trade deadline could become more realistic if the Thunder don't pick it up in the next 25 games or so though as at that point they may need to get what they can can out of their asset while they can.
I really don't have a great feel for this, but I feel like Paul George will leave for the Lakers unless the Thunder make a deeper playoff run this season.