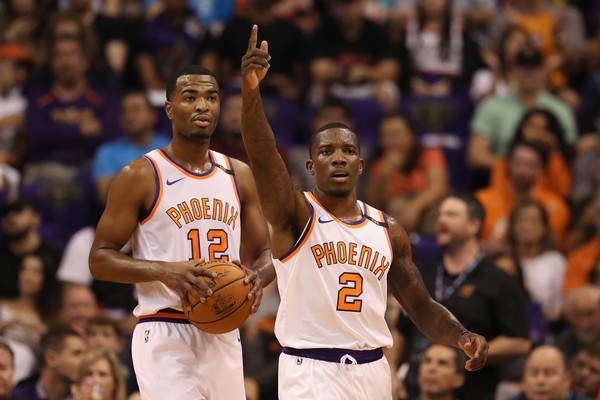 It appears the Eric Bledsoe saga in Phoenix has come to a merciful end.
According to Adrian Wojnarowski and Zach Lowe of ESPN, the Suns have agreed to trade Bledsoe to the Milwaukee Bucks for Greg Monroe and the Bucks 2018 1st Round Pick.
Phoenix finalizing deal to send Eric Bledsoe to Milwaukee for Greg Monroe and a first-round draft pick, sources tell @ZachLowe_NBA and me.

— Adrian Wojnarowski (@wojespn) November 7, 2017
This is an incredible deal for the Bucks as not only do the minor savings allow them to duck the luxury tax this season in all likelihood, they also get a borderline All-Star caliber point guard to bolster their playoff prospects in an extremely wide open eastern conference.
The Suns meanwhile move past the most recent of an ever-growing list of disgruntled player situations that leave a dark cloud hanging over the organization. Bledsoe joins the list of Goran Dragic and Markieff Morris to be dealt after voicing their displeasure with the organization.
While Monroe's contract is up after this season and the deal ultimately saves the Suns about $15 million over the next few seasons and gives them another 1st round pick, that alone is not enough value in my opinion for a player with Bledsoe's talent.
That is what happens when you back yourself into a corner though by repeatedly sitting Bledsoe longer than necessary while recovering from injuries in order to tank and then removing him from the team altogether and hurting his value making you look more desperate to suitors around the league.
The paperwork still needs to be filed and physicals still need to be passed, but it appears the Bucks just took a step forward in the eastern conference.