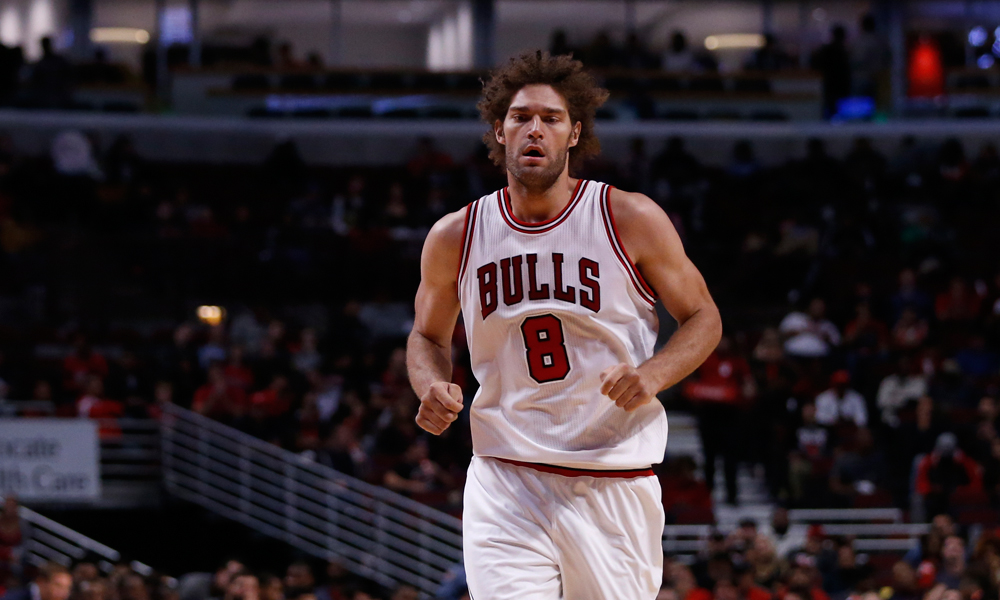 Robin Lopez is an 84-inch kid.
Both Lopez brothers are. Robin and Brook Lopez are noted fans of comic books, superheroes, Disney World and all that fun stuff.
But they're especially partial to Disney World. Brook in particular has been photographed vacationing there, and articles have been written about his interest in the happiest place on earth. And Robin, for the record, might be right there with him. He might even more dedicated than his brother.
Sure, he explored Magic Kingdom on one of the Chicago Bulls' most recent off-days. But Brook, probably, would have done the same thing if he wasn't on the opposite coast. Disney Land might be fair game for him, though the Lopez brothers seem like they'd be Disney World elitists.
The real question: How many biographies has Brook read about Walt Disney? Because Robin has taken in quite a few, per the Chicago Tribune's K.C. Johnson:
Ostensibly, Robin Lopez's visit to Walt Disney World resort on the Bulls' day off was to film some bits for the franchise's social media team. But Lopez's love for all things Disney started at a young age in California on multiple trips to Disneyland and continued into adulthood.

Lopez has read several biographies of Walt Disney, who was born in Chicago.

"I've always been a big animation and cartooning fan," Lopez said. "He was obviously in it for financial profit as a businessman. But he had such an eye for the bigger picture for that next step beyond animation and films."
Leave it to one of the Lopez brothers to get all profound on Walt freaking Disney.
Some people are weird about Disney. They don't love the company, which is fair. But the theme parks really are fascinating. Many of their rides and animation offerings transport you, ostensibly, to this different reality in which real life doesn't exist. And if you take in the short biopic of Walt Disney at Hollywood Studios (assuming it's still there), you cannot help but be slightly enraptured with his life and ability to push the bill in an industry he essentially invented.
Basically, what I'm saying as a someone who isn't a big cartooning fan: I get where RoLo is coming from.