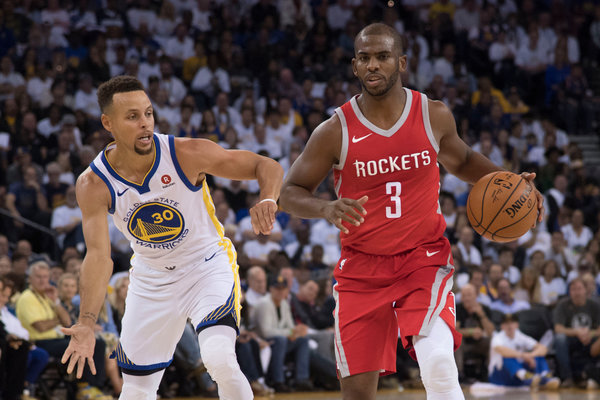 James Harden is about to get his superstar partner.
Or so Mike D'Antoni thinks.
As the Houston Rockets' head coach told USA Today's Sam Amick:
"Now he's getting back on the floor, where he's now shooting foul shots, shooting a little bit. He's been working his butt off. He's been boxing all the time, and doing stuff with water, running in the water…and treading water and all that. He's going to be in shape, and he's trying to take his anxiety and frustration out on working out. But it's normal stuff…It's (only) unique because he just got here, and we have all this going on."
Getting Chris Paul back will be huge for the Rockets—mainly for Harden, who is actually posting a higher usage rate this season than he did in 2016-17. Not only does D'Antoni get to play a full 48 minutes with a top-10 player on the court, but he can start limiting Harden's minutes and wear and tear, as was the original plan.
Granted, this will come with a trade-off in the interim. Paul has only made one appearance so far. He is still very much new to this team. It will take some time for everyone to become acclimated with another. That may cost the Rockets a few spots in the league's offensive hierarchy. It may even cost them some games.
Fortunately for them, they've built up quite the cushion. The Boston Celtics are the only team with a better record, so the Rockets can stomach a few extra losses. And even if they didn't have that cushion, whatever concessions they make immediately upon Paul's return are worth it in the name of the bigger picture.
Houston wants to challenge the Golden State Warriors. Having Paul healthy and on the floor and developing a rapport with Harden long before the playoffs tip off, providing additional star power, is the only way they'll maybe, if they're lucky. be able to do that.