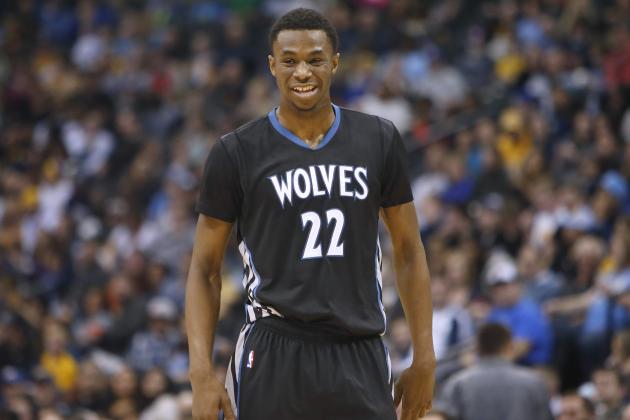 The No.1 pick of the 2014 NBA Draft is now the 3rd player in his class to sign an over $100 million extension in the past week, joining Joel Embiid and Gary Harris.
Andrew Wiggins has reportedly agreed to a five-year, $146.5 million max extension with the T'Wolves.
Andrew Wiggins' Minnesota final extension terms: five-year, $146.5M max deal — with no player option, league source tells The Vertical.

— Shams Charania (@ShamsCharania) October 11, 2017
It's interesting that the deal includes no player option for year five, which is somewhat rare.
The deal will kick in for the 2018-19 NBA season when Wiggins is 23 and will take him into his prime at the age of 28.
Everybody and their mother knew this deal was going to get done in the next few weeks to prevent the T'Wolves young star from entering restricted free agency next summer.
Wiggins has not been a very good defender to this point in his career, but when you have a 22-year-old player who projects to be a superstar on the offensive end with his scoring ability and elite athleticism and averaged 23 points per game at the age of 21 you have to pay him and build your roster around him.
Wiggins will have to learn how to share the ball and pick his spots more with veteran star wing player Jimmy Butler in town, but he will likely learn how to be a better defender from Butler as well.
The T'Wolves appear to be a burgeoning force in the western conference and the next man up for a major extension is their best player, Karl Anthony Towns.