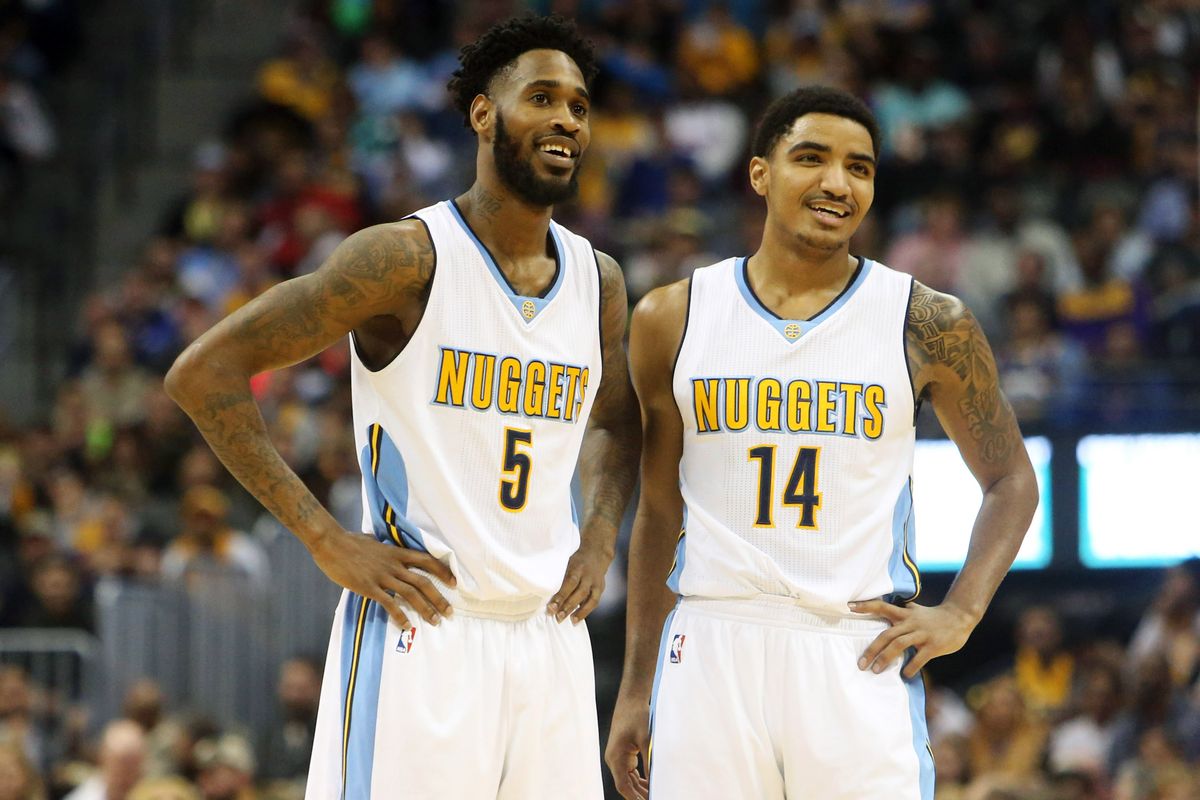 Gary Harris and the Denver Nuggets seem poised to make their commitment to one another official.
According to CBS Sports' Matt Moore, the two sides are "very close" to hashing out an extension before the Oct. 16 deadline:
Source close to situation says Nuggets are very close to extension with guard Gary Harris, expectation is it will get done before deadline.

— Hardwood Paroxysm (@HPbasketball) September 26, 2017
Locking up Harris now is a great move for the Nuggets. His asking price clearly isn't ridiculous, otherwise they wouldn't be this close to the finish line at all, and he holds more value than ever to the team's future.
Yes, the 23-year-old has a telepathic connection with franchise centerpiece Nikola Jokic. Yes, he's turned into a strong off-ball slasher, situational facilitator and spot-up shooter. And yes, he works his behind off on most defensive possessions. All of that matters.
So too, however, does the Nuggets' wing situation. They don't have very many, particularly with Jamal Murray slated to be developed as a point guard. Wilson Chandler can be come a free agent next summer (player option), and Will Barton—with whom their also discussing an extension, per ESPN.com's Chris Haynes—is ticketed for unrestricted free agency. After Malik Beasley, the Nuggets don't have anyone of note—just a bajillion power forwards and the prospect of trying to groom Juan Hernangomez, a should-be 4, into a full-time 3.
Keeping Harris, then, is of the utmost importance. He plays both the 2 and the 3, and the Nuggets, quite simply, don't have the personnel to justify letting his situation remain unresolved. Signing him now eats into next summer's cap space, but his hold will remain manageable, and they'll be able to dredge up room by finding a taker for the final year left on Kenneth Faried's deal. So without even seeing the terms, this contract looks like a smart one.