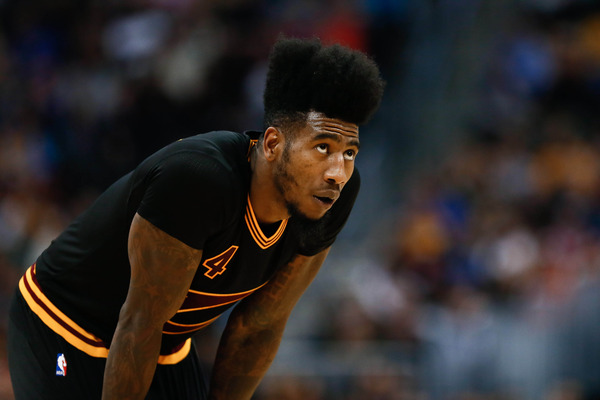 If the Cleveland Cavaliers have their way, Iman Shumpert won't finish this season on the team.
Then again, if they had their way, he wouldn't be starting it with them, either.
From Cleveland.com's Joe Vardon:
At one time the Cavs were searching for the right return for Iman Shumpert and his contract (he's owed $10.3 million this year and has a player's option for $11 million next). All summer and even now, they have been unable to find a taker.
That the Cavaliers have been unable to get any nibbles isn't surprising. The two years and $21.3 million left on Shumpert's deal can be viewed as an albatross, and with cap space coming at a premium around the league, some type of sweetener needs to be a attached for teams to rent out their cap space.
The Cavaliers, in all likelihood, won't do that. They don't have many expendable sweeteners in the first place, and ditching any of their real assets before they know what LeBron James will do in free agency would be a fairly enormous dice roll. Plus, they're probably trying to sell Shumpert as a half-expiring contract. He has a player option for next season, which most would expect him to pick up, but a breakout campaign in 2017-18 might sway him into seeking out long-term money.
The counterpoint to this: This past summer showed the dangers of taking that route. The contracts given out weren't as substantive as initially thought. Everyone—except, obviously, the New York Knicks—were compensating for the anomaly in 2016. That market correction is expected to last into next summer, so it behooves Shumpert to wait for 2019 free agency, when some of the 2016 deals come off the book and there will be more money, presumably, floating around.
Cleveland's best bet at this point is to hope Shumpert starts living up to his billing. He can be a pretty good on-ball defender when he's engaged, and if his three-point percentage can creep above the league average, another team might be willing to soak up the money left on his contract—so long as it doesn't have to send the Cavaliers anything or anyone of consequence in return.