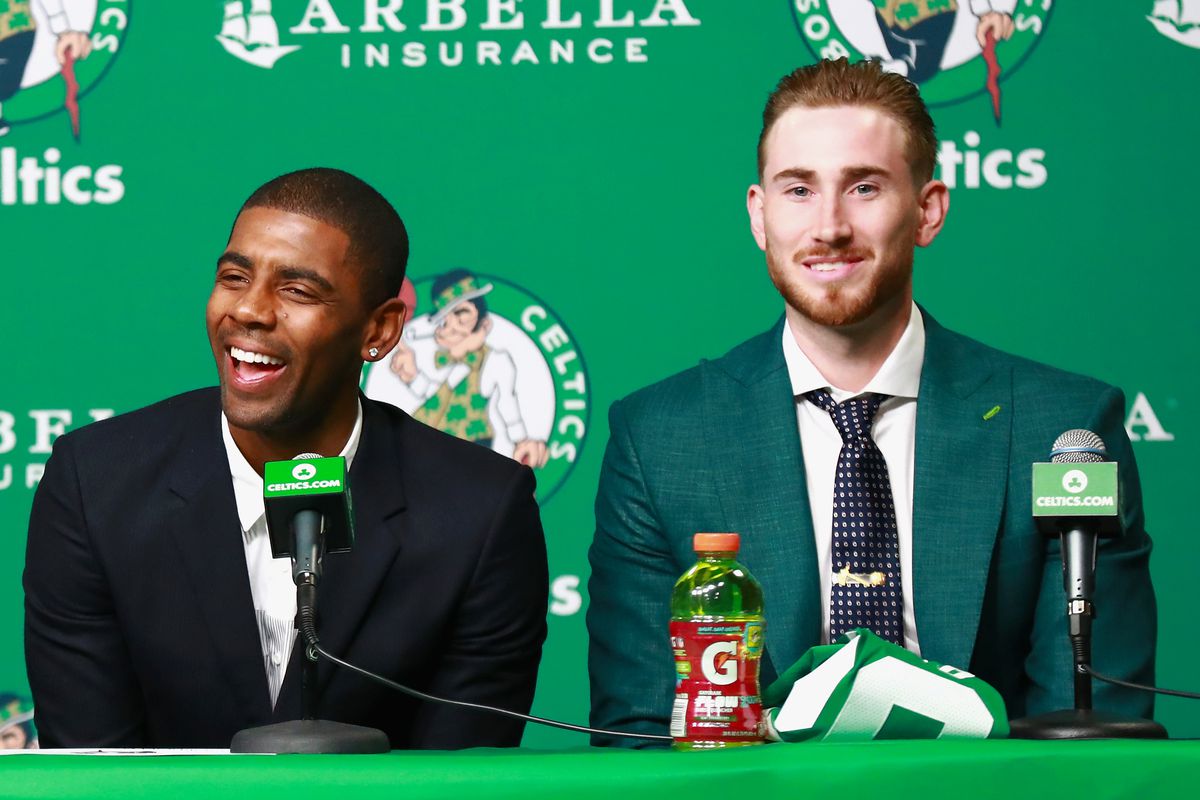 Kyrie Irving is preaching patience on behalf of the Boston Celtics' Big 3.
On paper, the mix of himself, Gordon Hayward and Al Horford is terrifying. All of them can play off the ball, and Irving may be the least talented passer of the bunch—a knock against him, but a compliment to the Celtics' blend of talent.
And yet, these three have yet to play together. Like, they're all new to one another. Horford is the only player who was on the Celtics last season, and that was his debut go-around.
This unfamiliarity has many tempering expectations out of the gate—including Irving himself:
#Celtics Kyrie Irving acknowledged new C's Big 3 "practically strangers" – preached patience as new teammates learn each other.

— Scott Souza (@Scott_Souza) September 21, 2017
Kyrie Irving: "We're very big fans of each other's games, but in terms of how we'll collectively mesh as a group, that's a ways away."

— Jay King (@ByJayKing) September 21, 2017
Head coach Brad Stevens should help simplify this learning curve. The dude is a wizard with a clipboard. But the Celtics also jettisoned nearly two-thirds of last season's minutes over the summer. That kind of turnover is typically reserved for rebuilding squads and teardowns and tank jobs, not championship hopefuls. So it's not even just that these three are new to each other; it's that so many parts of new to one another.
Marcus Morris is new. Jayson Tatum is a rookie. Backup center Aron Baynes is new. Jaylen Brown was on the team last year, but his role is about to change in a big way following the departures of Jae Crowder and Avery Bradley, who were primarily tasked with covering up on defense for Isaiah Thomas, who is also gone.
With all these moving parts, the Celtics as a whole may not be as good as projected—at least not right away. If their star power meshes from the onset, things will be fine, but superteam formations from years past suggest the start of this era will include a few minor-to-significant bumps.