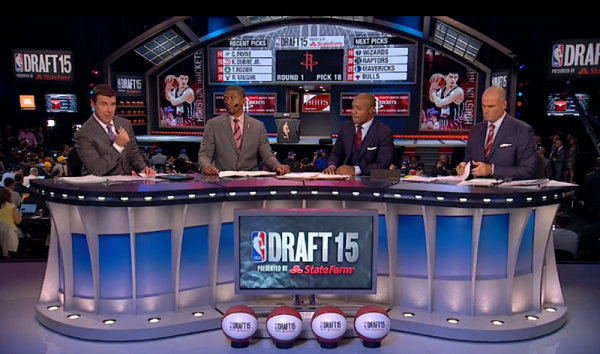 While Isaiah Thomas (if and when he is truly healthy) and Jae Crowder are the major pieces to help the Cavaliers reach their fourth straight NBA Finals next season, the crown jewel of their trade with the Celtics for Kyrie Irving is Brooklyn's unprotected 1st round pick in 2018.
If LeBron James does leave in free agency in 2018, as many are anticipating, that pick could be the beacon of light and jump start a rebuild for the franchise moving forward. In what figures to be a top heavy draft that is loaded in the top five or so picks, the Cavs have a golden ticket with that pick whether they keep it and draft a young cornerstone or whether they trade it…
Here is what Joe Vardon of the Cleveland Plain Dealer reported on Monday:
"As owners of Brooklyn's No. 1 pick, which could be a top-five pick in next year's draft, Cleveland has fielded numerous calls already about a potential trade. It could be a part of a major trade package for the Cavs later this year, or, conceivably, the Cavs could make that pick next June. Cleveland also has its own first-round pick in 2018, which it can trade."
That is some juicy reporting, but fielding calls is a lot different than making them or truly engaging in discussions.
While the appeal to land some big star on a team open to blowing it up would be nice to entice LeBron to stay, the reality that exists at the moment seems pretty low save for the Grizzlies offering up Marc Gasol or the Pelicans deciding to offer up DeMarcus Cousins.
The Cavaliers are better off hoping to land a star of the future in the 2018 NBA Draft whether LeBron leaves next summer or not.