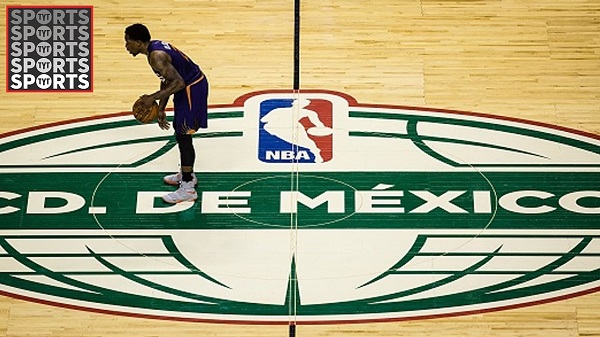 The NBA will continue its international series in the 2017-18 season with the announcement of two games in Mexico City in addition to a game in London between the Celtics and 76ers.
Mexico City is hosting 2 NBA games this December, headlined by the Heat and Thunder. Details:https://t.co/ZpdzHProMM

— LegionHoops.com (@LegionWebsite) August 10, 2017
The Nets will play the Thunder on December 7th and the Heat on December 9.
Having a few regular season games in Mexico City makes sense for the NBA as the proximity to the U.S. makes a flight there and back for a game no worse than a flight for many east coast teams traveling west or vice versa.
Teams won't be affected like they will playing on the other side of the pond with the lengthy flight from the U.S. to London.
While it is pretty cool the NBA is returning to Mexico City, it seems pretty odd that the Brooklyn Nets are involved in both games. I suppose the NBA felt the least bad about taking away two homes games from them as they were the worst team in the NBA last season.
Last year's match-ups with the Suns and Mavericks and Suns and Spurs made a lot more sense regionally and demographic wise, I can't imagine there are a lot of Brooklyn Nets fans in Mexico City.
The opportunity to see reigning MVP Russell Westbrook in action is a pretty cool opportunity and he is a great ambassador as the NBA tries to grow their audience in Mexico.
Cool idea by the NBA to bring some regular season action back to Mexico City.