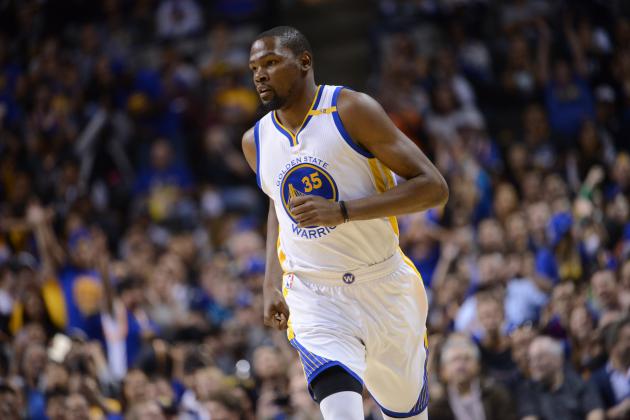 As we head into "The Trilogy" the much anticipated rubber match between the Cleveland Cavaliers and the Golden State Warriors for the 2017 NBA title, Kevin Durant has made it clear that he will do whatever is necessary to remain a Golden State Warrior and help keep them in contention for a long time.
The Warriors have seven free agents this summer: Steph Curry, Andre Iguodala, Shaun Livingston, David West, JaVale McGee, Zaza Pachuila and Ian Clark. They are fully aware that the days of paying Steph Curry $11 million per year are over, his salary will be tripled this off-season. That means money may be tight when it comes to re-signing Kevin Durant who has a $27.7 million player option for next season.
Durant is aware of this and told ESPN's Ramona Shelburne that he is willing to take less than the max to enable the Warriors to keep their dream team together.
"Golden State Warriors forward Kevin Durant is willing to take less than the maximum contract extension he is eligible for this summer as a 10-year veteran if it helps the Warriors keep the core of their team intact, league sources told ESPN."
Durant's max salary possible next season with a new max contract is $35 million. In order for the Warriors to pay him more than $31 million next season or going forward, they would have to renounce their rights to all free agents not named Steph Curry.
Taking this discount or not opting into a long-term contract could be a bit of a risk for Kevin Durant, but that risk is probably more than worth it to keep together this core. A core that very well could have another NBA championship, and Durant's first, in the next few weeks.
This summer is interesting for the Warriors, but I have a feeling they will find a way to bring back all of their important pieces including Shaun Livingston and Andre Iguodala, bit players like Ian Clark and JaVale McGee may be gone though.