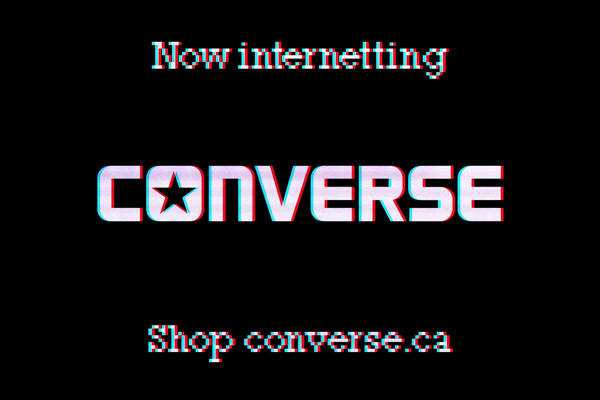 Converse is announcing the launch of its Canadian e-commerce site!
Yes, they may be bit late to the internetting game, a world where information flies through a vast network of tubes called the Interwebs, where modern technology allows consumers to shop online, but your journey through cyberspace and the information superhighway just got better with the launch of converse.ca
Converse in now giving Canadians easy access to the largest selection of Converse sneakers, apparel and accessories in the country. The classics. The future. Limited drops and the widest range of colours, patterns, prints and fabrics. From the one that started it all, Chuck Taylor All Star to low-profile Pro Leathers, Jack Purcell, Breakpoint Pro, One Star all the way to your classic essential apparel and bags you can now get them all online at converse.ca.
It's true – Converse Canada is NOW INTERNETTING and there's never been a better time to be a Converse-loving Canadian.