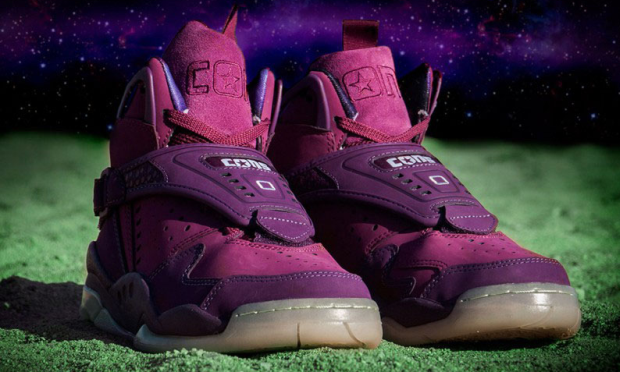 Inspired by the NAME, the purple Mon-Star from Space Jam (who took its athletic prowess and likeness from Larry Johnson) comes this new Converse Aero Jam colorway.
This is an example of great execution and inspiration for a basketball sneaker. Larry Johnson's signature sneaker in the YEAR was the Converse Aero Jam. With the popularity the Air Jordan XI colorway that His Airness wore in the movie being so high, it makes sense to tap into that for a new Nike Inc shoe.
Unfortunately the current round of Aero Jam Retro releases don't feature the trademark "React Juice' in the heel; a feature that those who remember the Grandmama commercials Larry Johnson did for Converse will miss.
As of this posting there is no official word from Converse (though I have an email out and anxiously waiting to hear back) about a US release date. For now just enjoy these images and let us know whether you would buy if these came stateside. Your comments might be the deciding factor…