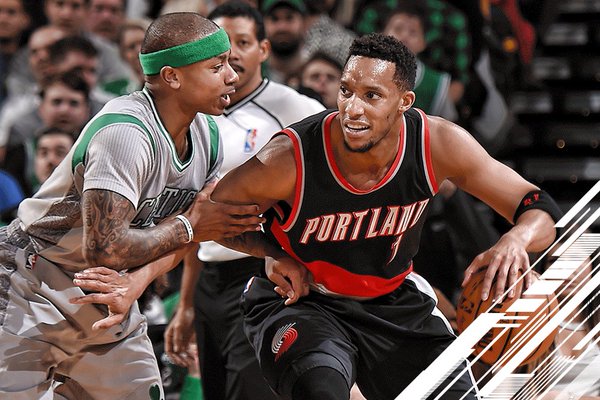 If there is a team outside the lottery that has the ability to throw the NBA draft for a whirl, it's the Portland Trail Blazers.
General manager Neil Olshey has collected three first-round picks, giving his team more draft selections than actual roster spots. They have enough non-guaranteed contracts (three) to make room for a trio of inbound rookies, but it's highly unlikely they enter next season with all three first-year players on the roster. While each represents affordable help, the Blazers have to worry about cutting their luxury-tax bill. They're projected to soar past the $121 million threshold without doing anything to the roster—a bad place to be when you're coming off a 41-win season replete with a first-round exit.
Will Olshey consider flipping one or more of those choices as part of a salary dump?
According to RealGM's Keith Smith, he absolutely will:
Source: Portland Trail Blazers may attach 1 of their 3 1st round picks in the 2017 NBA Draft to shed a contract and save on Luxury Tax.

— Keith Smith (@KeithSmithNBA) May 31, 2017
Two contracts stand out in this scenario: Those of Evan Turner (three years, $53.6 million) and Meyers Leonard (three years, $31.8 million). Trading either represents a lot of luxury-tax savings. Moving Turner's pact might even allow the Blazers to duck the tax when made in conjunction with other moves.
Finding a taker for Leonard won't be a problem. The Blazers own the 15th, 20th and 26th selections. They could easily find a team—like the Brooklyn Nets, for instance—willing to absorb his salary in exchange for No. 26 (No. 20 at worst). Turner is trickier because of how much he makes. The Sacramento Kings are good candidates, because they're in the early stages of a rebuild and could use Turner as a pseudo point guard, but one pick may not do the trick. It might take two of them, and that's a fairly large price to pay for a free agent the Blazers signed just one year ago.
Maybe Olshey decides to stand pat. Or maybe Turner can be moved while attaching just one first-rounder. The smart money is on the Blazers finding some middle ground somewhere, even if salary and picks are moved as part of a blockbuster deal we don't coming.