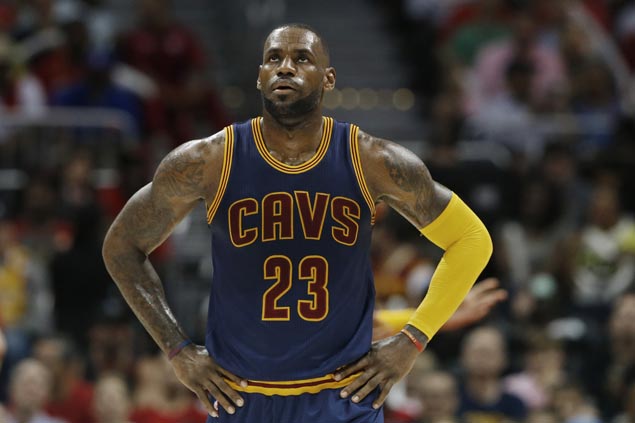 For all of LeBron James's seemingly endless talents on a basketball court, shooting free-throws hasn't always been one of his fortes.
James is a 74 percent shooter from the charity stripe for his career, but has struggled this season and is shooting a career-low at 67 percent.
LeBron, the perfectionist that he is, is highly frustrated with struggles and is promising to shoot at least 80 percent from the free-throw line in the 2017 NBA Playoffs.
This is what he told Joe Vardon of Cleveland.com:
"Yeah it's killing me, it's killing me," James said. "But I'll be fine for the playoffs. For the rest of the regular season I'm going to end up shooting in the 60s, which is a career-low for me, but the postseason I'll be up there in the 80s."
The Cavaliers are clearly (hopefully) on auto-pilot waiting for the playoffs at this point, so LeBron will have plenty of time to work on his free throw shooting.
LeBron has shot 80 percent from the free throw line once in his career, in 2014, lets see if he can do it again.