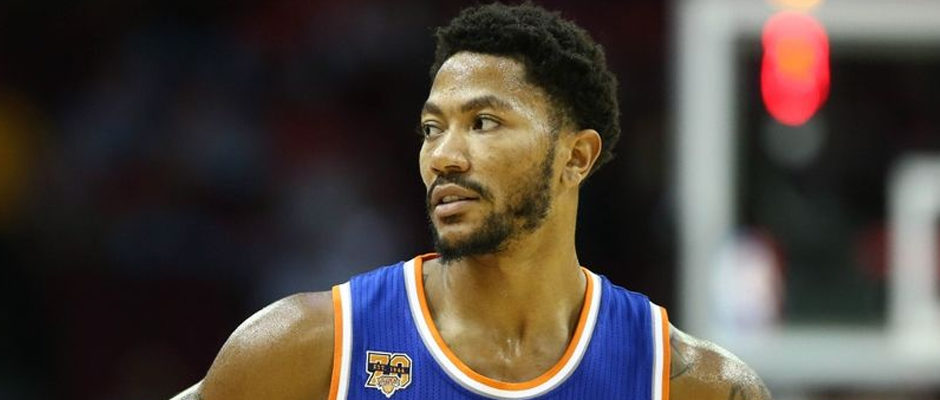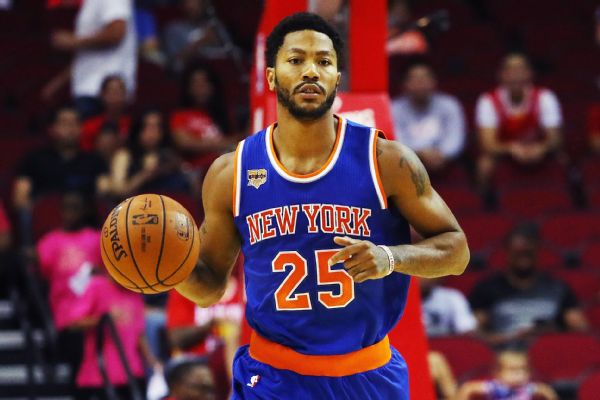 The Derrick Rose experiment in the Big Apple hasn't been a huge success and has included a few bizarre speed bumps, most notably Rose leaving the team on a game day and going AWOL to be with family.
Despite all of this, there appears to be a trade market for the 28-year-old former MVP (seems like a lifetime ago). The Knicks, knowing that he is a free agent to be, a player we would assume they have almost zero interest to bring back and someone not worth keeping for the remainder of the season as they fall further from playoff contention, are more than open to trading Rose before Thursday's deadline.
There are several teams inquiring according to ESPN's Ian Begley, most notably the Minnesota Timberwolves.
The Minnesota Timberwolves have had recent talks with the Knicks about a Derrick Rose trade, ESPN sources say: https://t.co/O4WJMfZgzw

— Ian Begley (@IanBegley) February 21, 2017
While it would seem odd for Rose to garner much interest with his inflated salary and pending free agency, in actuality that is what makes him a desirable addition for a team if the Knicks are willing to take back longer term salary.
Rose's $21.3 million salary coming off the books would be a huge coo for a team trying to clear cap space or max level money for the 2017 off-season.
Most would assume the Timberwolves would deal Ricky Rubio and the remaining two years and just under $29 million of his contract along with another piece potentially just to make the salaries match up.
While I don't really understand the T'Wolves need to deal Rubio who is on a good contract, even for a backup rotational guard if they choose to hand the team over to Kris Dunn next season (he doesn't look ready for it yet) but clearing some space to swing for a veteran that would fit their needs better may be worth dumping Rubio essentially.
The Knicks meanwhile should pounce on the opportunity to acquire a player like Rubio to potentially fill their point guard position, he would excel at putting Kristaps Porzingis and their other young pieces in positions to score while enabling a more fast-paced team if the Knicks can move Carmelo Anthony as well.
Expect Rose to be wearing a new uniform by the end of the week.