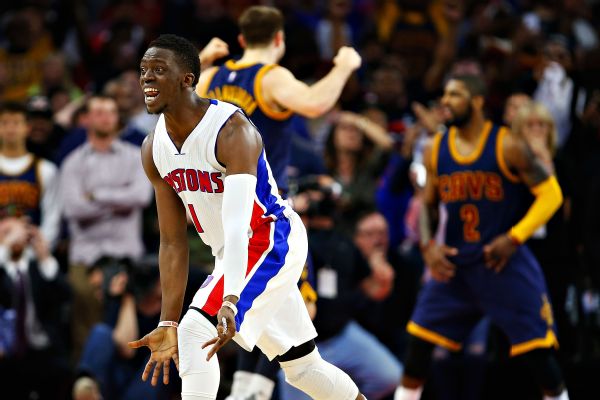 Chris Haynes and Marc Stein of ESPN.com reported on Friday that the Minnesota Timberwolves and Detroit Pistons had discussed a potential Ricky Rubio-for-Reggie Jackson swap. Soon after, though, Pistons coach and president threw ice-cold water all over this particular idea.
From the Detroit Free Press' Vince Ellis:
"I just said, 'Look, this is the crazy season. We're not trading you for Ricky Rubio,' and that was it," Van Gundy said. "I normally don't address it, but the fact that it was out there and it concerned his agent enough to call, I addressed it, but these discussions happen all the time …"
Van Gundy didn't exactly deny the talks took place, and Ellis goes on to note that people around the league believe Jackson's available. But the deal in question wouldn't make much sense for Detroit.
The Pistons' offense this season has been a letdown, and with so many ball-dominators on the roster, they could use a pass-first point guard. Jackson has improved his three-point clip a great deal since his days with the Oklahoma City Thunder, allowing him to play off the ball, but he's a score-first floor general at heart. Rubio makes sense from a deferential perspective, but he doesn't add anything to Detroit's already-shaky spacing.
Van Gundy, per Ellis, did say that no player in the league is untouchable when you really think about it. He also went on to explain that he won't lie to his guys and guarantee they won't be going anywhere. So while that's not exactly comforting to the fullest extent, at least Jackson knows he won't be finishing the season in Minnesota.