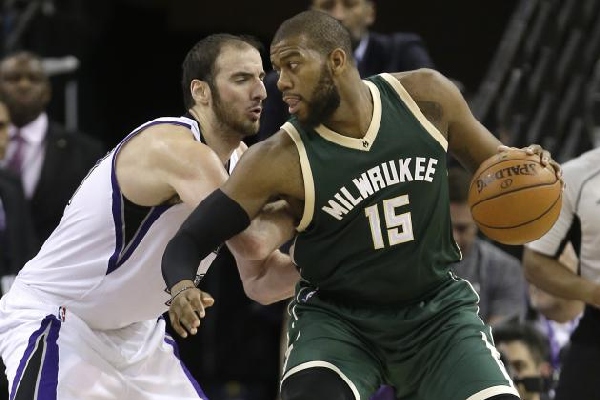 Greg Monroe is in the second season of his three-year deal with the Milwaukee Bucks. The assumption when he signed this pact back in 2015 was that he would opt out of its final year, this summer, and take advantage of the NBA's salary-cap boom.
But a lot has changed since then. The value of bigs around the league has never been weirder. Monroe himself has vacillated in and out of the Bucks' rotation, settling in as a reserve big who pummels second units.
While he should certainly be able to guarantee himself more money over the long term if he opts out, there is almost no way he matches the $17.9 million he's slated to earn next year on an annual basis. Thus, his dilemma, which is only complicated by the fact that Milwaukee has reportedly been shopping him for roughly forever.
Not surprisingly, he hasn't yet made a decision about what he'll do this offseason, per USA Today's Charles F. Gardner:
When Monroe agreed to the deal with the Bucks in the summer of 2015, agent David Falk said it would give his client and the team some flexibility.

The rise of young stars Giannis Antetokounmpo and Jabari Parker could influence Monroe's decision this off-season, but he said that is not on his mind yet.

"We're definitely doing some good things right now," Greg Monroe said. "I'm just focusing on the season anyway.

"I'm not thinking about anything like the off-season right now. There is a time and place for everything. If and when I have to make a decision, that time is not right now."