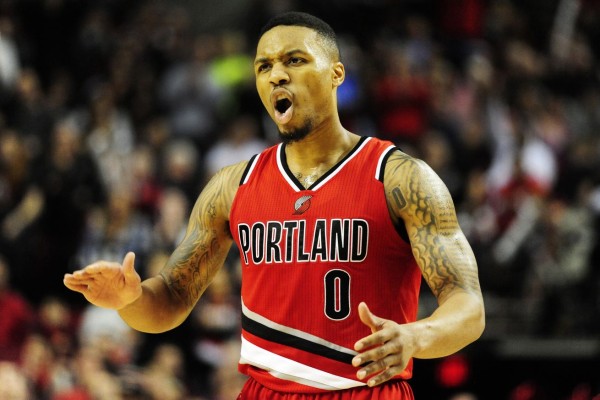 Damian Lillard is setting a high standard for himself this season.
An MVP-level standard, per Portland Trail Blazers writer Casey Holdahl:
. @Dame_Lillard's quote on setting winning MVP as his personal season goal pic.twitter.com/yZUQNHtKTn

— Casey Holdahl (@CHold) October 23, 2016
Lillard's individual expectations are pretty typical as far as these things go. Press a superstar for an individual goal and it will likely include one of the single-player awards, perhaps most of the time focusing on the Maurice Podoloff Trophy.
But the way Lillard frames it here is awesome. He crafts his individual expectations in the shadow of the Blazers' ceiling, basically saying that, for them to reach their best, he has to play at an MVP level.
I love that.
Plenty of players will evade the individual honor with team-speak. Others will answer it. Dame found a way to meld the two together, and he's of course right.
The issue for Lillard, as well as other candidates like Anthony Davis and Russell Westbrook, is that MVP winners usually come from really, really good teams. Pretty much no one wins the award if their squad finishes worse than second or third in its respective conference.
So for Lillard to truly, wholly enter the discussion, you have to believe the Blazers' ceiling is that of a third-seed, and that they'll then reach their apex.
Well that, or you believe the league's MVP voters will shift the way in which they determine the victor.