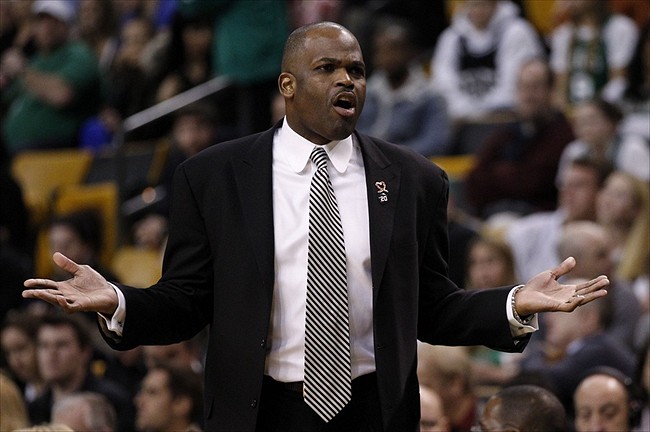 Larry Bird's unexpected and uneventful coaching search came to an end Monday morning as the Pacers have announced they are promoting assistant coach Nate McMillan to their head coaching position.
Nate McMillan's opening remarks on becoming the @Pacers' new head coach… https://t.co/92DkgWJmS6

— NBA TV (@NBATV) May 16, 2016
McMillan had been a Pacers assistant for 3 seasons after being let go as the head coach of the Blazers after the 2012-13 season.
McMillan is a very experienced head coach as he coached the Seattle Supersonics for five seasons from 2005 to 2005, and the Portland Trailblazers for seven seasons from 2005 to 2012.
His career coaching record is 478-452 and he was 14-20 in five career playoff appearances.
This hire seems odd for the Pacers as they decided to let go of a more accomplished coach for an NBA coaching retread heavy on experience but light on success.
Bird mentioned his desire to play a more uptempo brand of basketball akin to the trend the league is heading but hired a coach that has never boasted a fast-paced offense, as his teams have never averaged more than 99 points per game.
He has nowhere near the track record previous coach Frank Vogel does to build an elite defensive. As well, four of his 10 complete seasons as a head coach McMillian's teams were in the bottom third in defensive efficiency and he has never coached a team that was in the top 10.
This is a somewhat bizarre and confusing move by the Pacers as they seemingly canned a upper tier coach for a middling one down the hall, it will be interesting to see how this team fares moving forward.