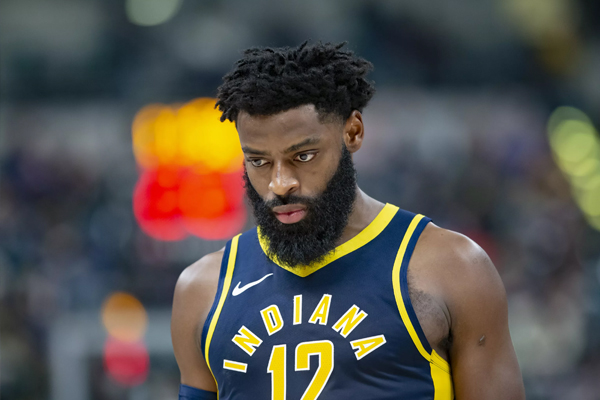 Indiana Pacers' Tyreke Evans has been banned from the NBA for violating terms of the league's anti-drug program.
The Pacers released the folowing statement about the NBA's decision:
Statement on Tyreke Evans: https://t.co/0n2WI4zN3G pic.twitter.com/F7d2tFLrD8

— Indiana Pacers (@Pacers) May 17, 2019
Evans, who was set to become a free agent this summer, will now have to sit out two seasons, after which he can apply for reinstatement with the league. The player's association must also approve the reinstatement.
The NBA, NBA teams, and the Players Association are prohibited from publicly disclosing information regarding the testing or treatment of any NBA player under the Anti-Drug Program, other than to announce a player's suspension or dismissal from the league.
Evans has been suspended twice before but never for drug-related issues.
Evans played 69 games for the Pacers this season and averaged 10.2 points, 2.9 rebounds and 2.4 assists per game. He started 18 games and was making $12.4 million.