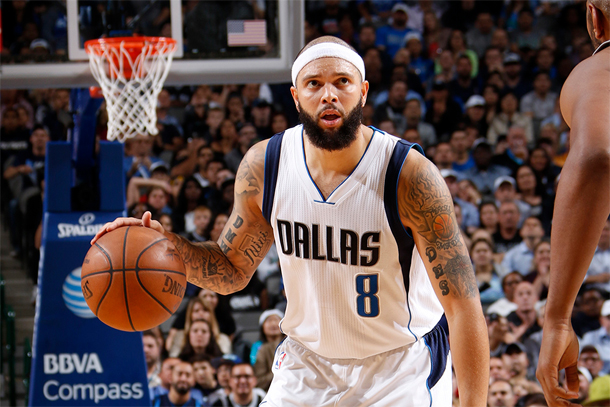 According to an ESPN.com story Friday afternoon, Deron Williams plans to opt out of the final year of his contract with the Mavericks and become a free agent this summer.
Deron Williams intends to opt out of the second season of his contract with the Mavericks, sources told… https://t.co/Rmx8GXMJhp

— Tim MacMahon (@espn_macmahon) April 29, 2016
Williams is currently 31 and is coming off of a season in which he averaged 14.1 points and 5.8 assists on 41% shooting in 63 games for Dallas this season after being cut by the Brooklyn Nets.
It is clear that because of an assortment of injuries and natural wear and tear, Williams is a shell of the player he was four years ago and will command nothing near a max contract this summer.
But when you consider that he was only slated to make $5.6 million next season in Dallas and with the cap rising by over $30 million this summer it was a savvy move for Williams to earn one last fruitful contract.
Players like Matthew Dellavedova may be in line for in the neighborhood of $10 million per year so Williams should be able to find a deal in the $12 million range for a few years, basically double what he would have made on his current contract.
Deron Williams could return to Dallas or find his way on a team hungry for the services of a veteran point guard like the Knicks, Bucks, Grizzlies if they lose Conley or even a unlikely return to the Jazz.
It will be interesting to see how he is valued this off-season.