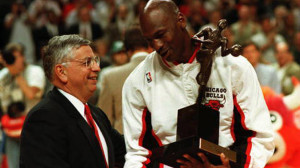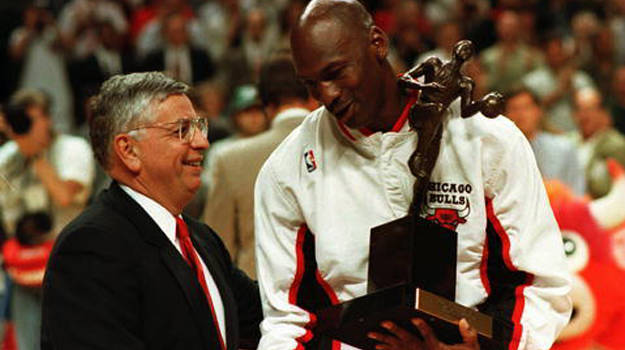 As NBA fans know, not all MVP seasons are created equal. Depending on the era, the competition, and other factors, we look back on some NBA MVP seasons with more admiration than others. Steph Curry this year is likely to win the MVP award in one of the greatest individual and team seasons in recent memory. The 2015-16 Steph Curry MVP will soon be on this list.
These types of amazing season-long performances are obviously memorable in their own right. However, when you wager on the NBA regular season and on which player is in contention for the NBA's MVP Award, season's like this with the dominance of Curry and the Warriors can be even more exciting. You can find tips on how to bet on sports online by checking out OnlineGambling.ca.
So, who was the greatest MVP ever?
It'd be easy to just go through the years and say the five players that have won the award four or more times (Kareem, Michael, Russell, Wilt, LeBron) are the best MVPs, but what are the best seasons overall to capture the award? Below are the Top 5 individual NBA MVP seasons.
2012-13 LeBron James
The fourth of LBJ's four NBA MVP awards is his greatest season in our eyes. On his way to leading the Miami Heat to their second straight NBA championship, LBJ had arguably his best season yet, as evident by him receiving all but one vote for season MVP.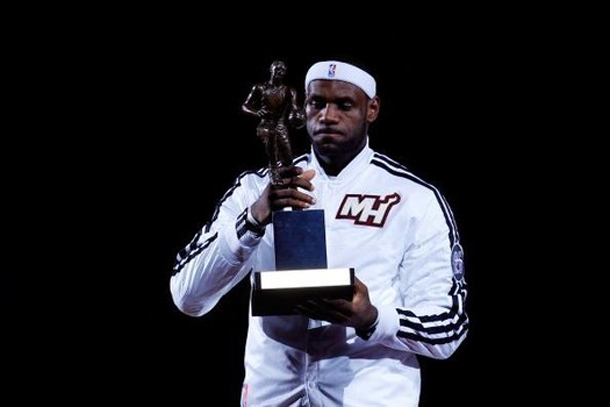 Averaging 26.8 points a game, making 57% of his shots (41% from three-land) and becoming the youngest player to reach 20,000 points made the near-unanimous winner an easy choice. That's not even to mention the 8 rebounds and 7.3 assists he tallied nightly on average, or that he finished second in Defensive Player of the Year voting, to boot.
1999-00 Shaquille O'Neal
Until LeBron in 2012-13, Shaq's 1999-00 season was the first time a player had missed unanimously winning MVP by a single vote. While helping his Lakers to first of three consecutive NBA championships and 67 regular season wins, Big Daddy would win three Player of the Month awards and average a crazy 29.7/13.6/3.8 a game.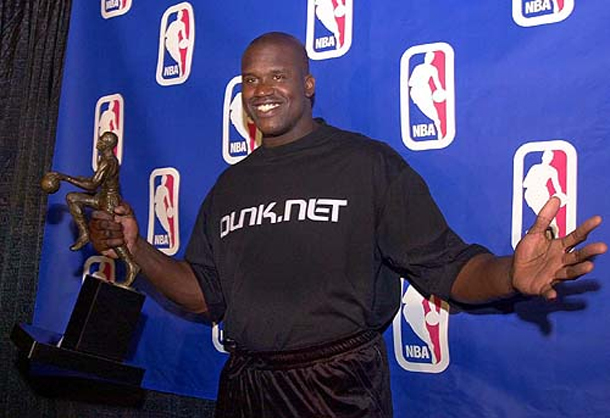 Shaq's 3.7 blocks per game helped him onto the NBA's All-Defensive Second Team, and he would finish in the top three in the league for player efficiency (1st), field goals made (1st), rebounds (2nd), blocks (3rd), points (1st), FG % (1st), points per game (1st), and rebounds per game (2nd).
1971-72 Kareem Abdul-Jabbar
The only player to win the MVP Award over five times. Jabbar's best MVP season in our eyes was the second time he won, during the 1971-72 season when he was a mere 24-years old with the Milwaukee Bucks. Although he couldn't bring home Milwaukee an NBA championship that year like he did the previous season, Jabbar lead the league in points per game (34.8) and scored the most points in any single season of his 20-year career (2822).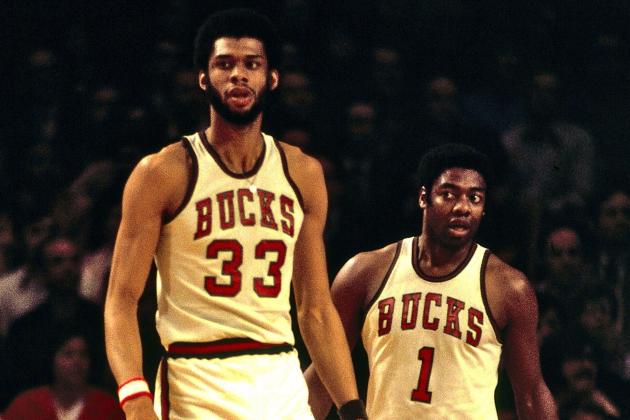 While helping the Bucks to 63 wins and the Western Conference Finals, he was also second in total rebounds (1346), field goal percentage (.574), and led the league in field goals scored, making 262 more than the second-place John Havlicek.
1987-88 Michael Jordan
Picking His Airness' best season is like picking your favorite Beatles album–they were all great in different ways. But his fourth season, in which he led the league in points (2868), steals (259), free throws (723), minutes played (3311), points per game (35), and almost every advanced statistic you can think of, ranks as our best.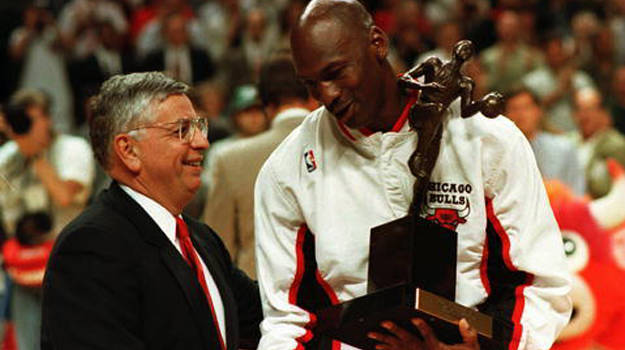 But the most remarkable stat that year is that the Bulls teammate who averaged the most points other than Jordan was only scoring an average of 13 points per game…22 less than Michael! Yet without much support MJ and the Bulls still managed to win 50 games and finish second in the division. That (and winning Defensive Player of the Year honors) makes you a true MVP to your team.
1959-60: Wilt Chamberlain
Rare is it that a player's MVP season is his first, but then again Wilt Chamberlain was anything but normal. The Stilt broke 8 NBA records his rookie year, including breaking the single-season scoring record just 56 games into the season.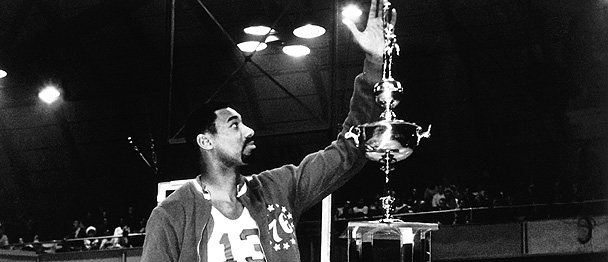 Although his Warriors would end up losing in the Eastern Division Finals to the rival Celtics, Wilt would be the regular season leader in rebounds per game with 27 (then a record), PPG with 37.6 (also then a record), and probably blocks (they weren't tracked at the time). To this day, he remains only one of two players (Wes Unseld in 1968-69) to win Rookie of the Year and league MVP in the same season.