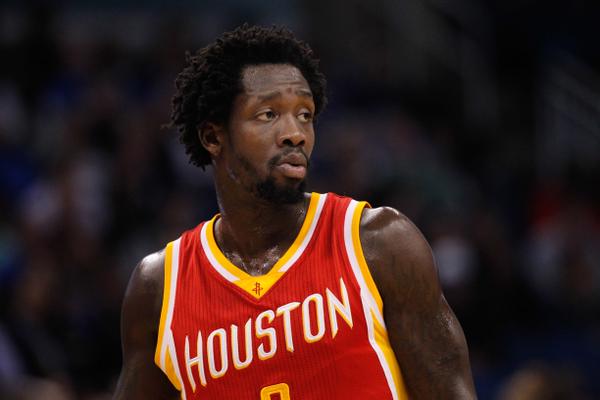 Patrick Beverley could have been a member of the New York Knicks.
So long as those same Knicks were willing to meet the Houston Rockets' astronomical asking price.
From Michael Scotto of Sheridan Hoops:
Sources: Knicks turned down a Rockets offer of Patrick Beverley. Asking price of a first-round pick and two rotation players was too high.

— Michael Scotto (@MikeAScotto) February 18, 2016
I mean, seriously?
Beverley is a serviceable point guard. He is a defensive hound and puts down 40 percent of his catch-and-shoot triples, according to NBA.com. He is, in essence, triangle-friendly.
But two rotation players and a first-rounder?
Puh-lease.
Beverley has only ever once posted an above average PER, per Basketball-Reference, he's already 27 years old and his $6.5 million salary wouldn't allow for the Knicks to send two rotation players back free and clear. They probably would have needed to absorb another deal to make the money work, such as Corey Brewer's pact. And that would be even more ridiculous.
That the Knicks refused to trade a first-rounder—2018 is the earliest pick they can move—is a win in itself. But this, from their side, was a no-brainer. Beverley could have helped them at the right price. This was the wrong price—so much so, it implies the Rockets were either hoping to royally screw the Knicks or didn't seriously want to part with Bev.