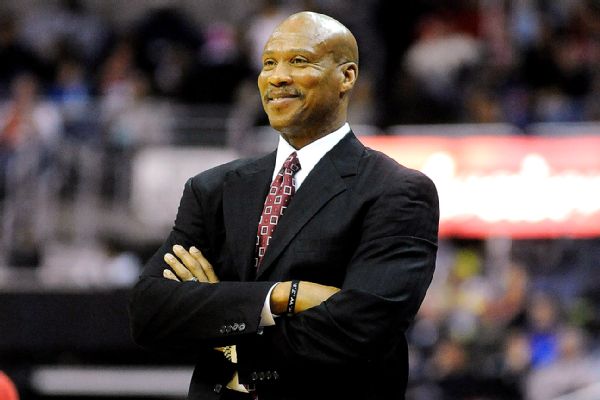 The Los Angeles Lakers are not planning to fire head coach Byron Scott.
They're also not planning not to fire him.
Confusing? Sure. Such is life in Hollywood these days, as the Lakers prep for the post-Kobe Bryant era. And while Scott has another guaranteed season left on his deal, he isn't assured of being a part of that era.
Again, though, it's not a given he isn't a part of the era.
We defer to Mike Bresnahan of the Los Angeles Times:
It swerves the conversation toward Scott in the second season of his four-year, $17-million deal. Only one more year is guaranteed, and the Lakers have shown no fear in this department. Mike Brown was fired with $10 million and almost three years left on his contract; Mike D'Antoni was given more than half of the $4 million he was owed after resigning in 2014 with one more year on his deal.

Will Scott be back? People close to the organization think this season's final 2½ months are a trial of sorts. It would help Scott's chances if the young players showed growth and the games were more competitive. There has to be hope, not despair.
If you're Byron Scott, you look at this as a victory. You're coaching a crappy Lakers team, yes, but you've also been unable to reach youngsters Julius Randle and D'Angelo Russell on a more profound level. At the very least, you haven't done anything visible to the naked eye that suggests you deserve to coach this team into the future, or that you're the face, the guiding presence, who can appeal to free agents or add to, if expedite, the development of your inexperienced cornerstones.
I mean, the way certain pundits talk, it should be a given that Scott is done with the Lakers after this season. The fact that it, apparently, is not so cut and dry bodes well for Scott's chances of returning next year.
Does it bode well for the Lakers' future?
That, I guess, remains to be seen—unless we're going off the last year-plus, in which case no, Byron Scott's potential job security does not bode well for the Lakers.