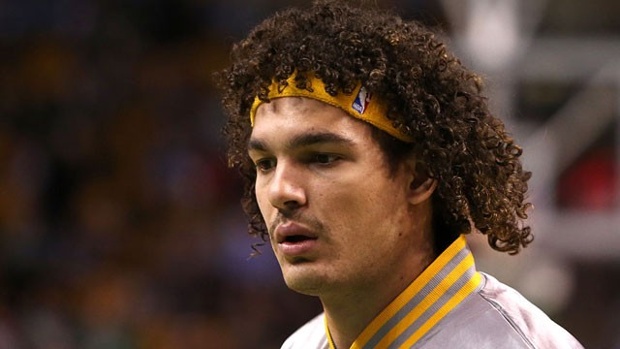 Anderson Varejao may neither forgive nor forget.
The Cleveland Cavaliers dealt Varejao, a lifer, to the Portland Trail Blazers as part of a salary dump. He was promptly released by the Blazers and then signed with the Golden State Warriors—a team he already loves because of how much they love each other.
From the Cleveland.com's Joe Vardon:
Anderson Varejao made it clear that his new Golden State Warriors teammates "love each other," to the point where he was maybe hinting that the situation he left on the Cavaliers was the opposite.

LeBron James rejected the idea on Wednesday.

"I would hope if you're 50-5 that everyone loves each other, I mean, s—," James said, following the Cavs' shootaround ahead of this evening's game against Charlotte. "What else do you want at that point? Duh. Anybody could say that. Stevie Wonder could say that."
Good point from LeBron. It's easier to not just get along but bask in each other's presences when you're on pace to be the best team in NBA history. The Cavaliers are up there too, mind you. They have the East's best record and are still favorites to face Golden State in the NBA Finals.
But the Warriors play loose and wear their fun on their bare arms. They have that luxury, because they've removed the burden of proof from their shoulders. The Cavaliers, however, do not. And the situation in Cleveland is more tenuous because of how seriously LeBron takes his championship chases these days. There is a sense of urgency around the Cavaliers that the Warriors do not share, in part because they don't have to, but mostly because their environment is different from any other in the NBA.