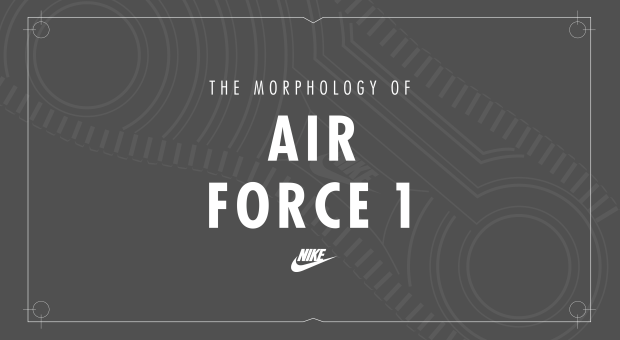 I really like infographics. I really like first-hand information that summarizes something great that's occurred in history with respect to sneaker culture. That is why Nike putting out an infographic chronicling the Air Force 1 history is noteworthy.
Called 'The Morphology Of The Air Force 1', this infographic takes you thru the history of the Nike Air Force 1 from current advancements ( the Acronym collaboration with the zippers behind the Swoosh edge ) all the way back to 1982 (could've included 1981) when the AF1 didn't have holes in the toebox of what is now known as the Air Force Zero.
With all the different Air Force 1 materials, construction methods, and breakthrough features in sneaker technology, it is good to have an official timeline charting the iconic sneaker's changes thru the years.
NOTE: this image is reduced to 620 pixels to fit the parameters of the website, but it can be expanded by clicking on it to a full 1205 x 1600 for closer inspection.