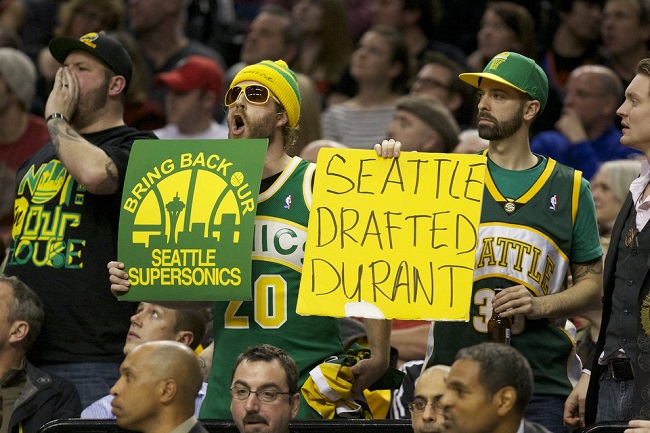 With today marking the first official day that football fans in St. Louis do not have a professional football franchise after owner Stan Kroenke was granted his wish by NFL owners yesterday to pick and move his Rams franchise back to LA, I'm sure many basketball fanatics in Seattle can relate to what many Rams fans are feeling right now.
As we all remember, the Seattle Supersonics professional basketball association ceased to exist almost 8 years ago on July 2, 2008.
There are a litany of reasons why the franchise picked up and moved to Oklahoma City but the number one reason as always is in these situations, was the city council would not pass a public subsidy to fund a new arena for the Sonics. This led to then owner Howard Schultz and others selling the franchise to Oklahoma native and businessman Clay Bennett on July 18, 2006.
Then NBA Commissioner David Stern said he was pleased with the move but that Seattle was still a first-class NBA city worthy of an NBA franchise.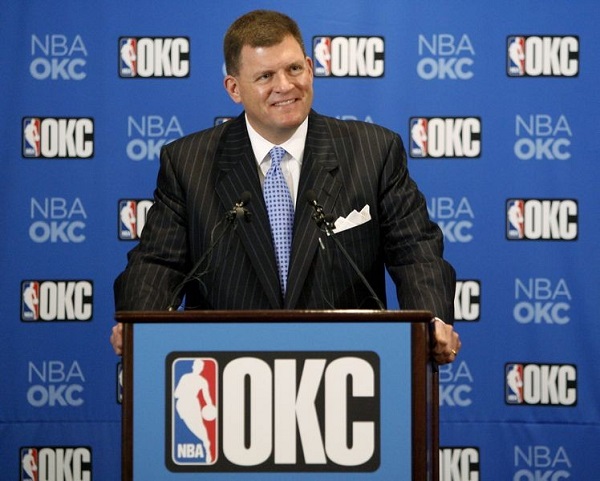 Angry and distraught Seattle fans have been in mourning ever since that infamous day in 2008 and have even created a documatnery on the whole situation: "Sonicsgate: Reqiuem for a Team"
There was a push to move to have the Sacramento Kings franchise move to Seattle in early 2013 after the previous Kings owners the Maloofs were looking to sell the franchise, but the vote to relocate to Seattle was shot down 22-8 by NBA owners on May 15, 2013.
In the almost 8 years since the Sonics franchise moved to Oklahoma City the franchise has been to one NBA Finals and three Western Conference Finals and developed a young core featuring three of the top 10 players in the NBA today in Kevin Durant, Russell Westbrook and former Thundr player James Harden.
There is no telling if the Rams will have the same level of success after moving to LA, but if they do, fans in St. Louis will have some fans in Seattle to relate to.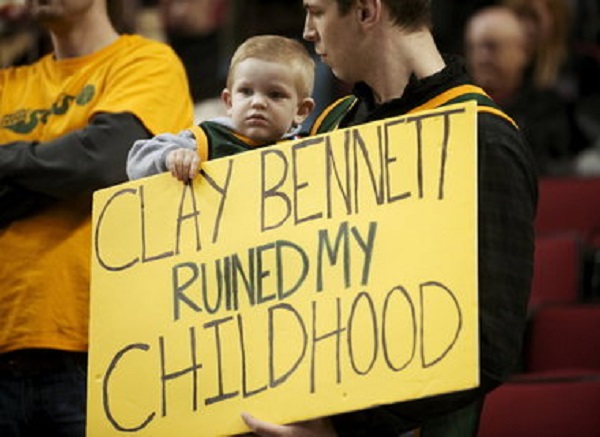 With expansion highly unlikely in the NBA or NFL, it may be a long time if ever that an NBA or NFL franchise returns to St. Louis or Seattle.