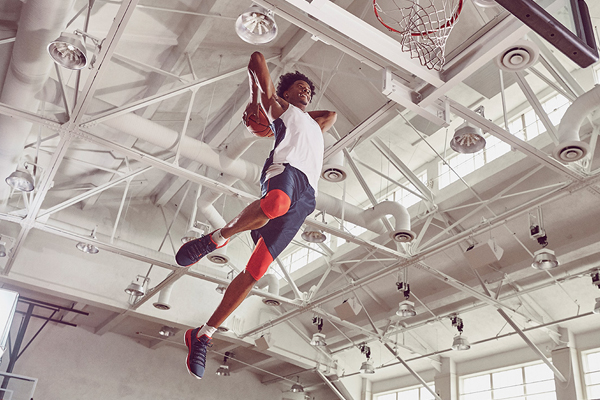 For the first time ever UA's groundbreaking innovative footwear technology – HOVR – has been integrated into a basketball sneaker; the all-new HOVR Havoc.
Under Armour understands the game of basketball and what it does to an athletes body and with that in mind, UA is bringing its groundbreaking innovation in footwear cushioning technology – HOVR – to the game.
The new HOVR Havoc brings the same benefits of active responsive cushioning and energy return to athletes on the basketball court that UA debuted in the HOVR Phantom and HOVR Sonic for runners earlier this year. Soft UA HOVR Foam is contained in a compression mesh Energy Web in the midsole of the HOVR Havoc, making every move more explosive and every step as responsive in the closing seconds as at the opening tip.
To address the running, jumping and dynamic movements unique to basketball, UA designed a hyper-performance system that delivers on lock down, containment and stability in the HOVR Havoc.
"We're excited to bring our proven, tested and refined construction from running to basketball, featuring adaptations to tune the performance for players on court," said Leon Gu, senior basketball and train footwear designer at Under Armour. "HOVR makes every step land softer and every push-off feel more explosive – offering energy return that combats gravity."
The UA HOVR Havoc Low ($105) and HOVR Havoc Mid ($115) will release globally, beginning in North America, at UA Brand Houses and at UA.com on August 31st.
In addition, fans can follow @uabasketball on social media for up close coverage of the UAA Finals in Las Vegas, July 25-27.
Under Armour will also be streaming the UAA game 1 and game 2 via Synergy Sports. Make sure to tune in.