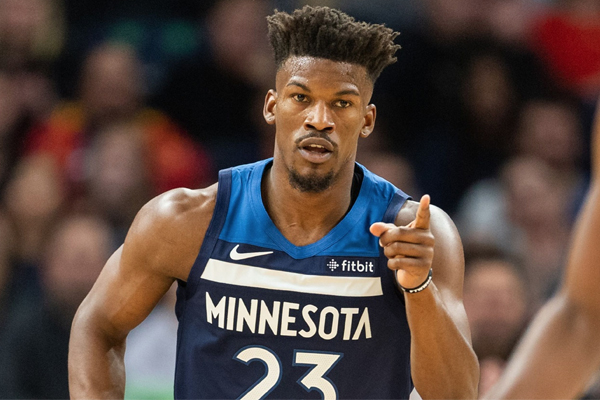 Jimmy Butler may be in his prime, but knows his career in the NBA has an expiration date.
While speaking to reporters on Tuesday, Butler was asked how he thinks he'll be able to perform at 35, his response was candid and somewhat surprising.
"I don't plan on playing this game when I'm 35 years old," he said. "So I'm not even worried about that. I'll be done with this game before I'm 35."
So does that mean he'll play until 35 or will he stop before? Butler wouldn't specify.
"That's between me and whatever I tell myself later on," he said. "But, I'm telling you right now, 35, I'm trying to be done before then."
This could possibly affect his decision as he prepares for free agency this offseason. Butler could sign a 5 year contract with the 76ers, which would keep him under contract through his age-34 season or he could pick up his option for $19.8 million in 2019-20 or decline the option and hit free agency in the offseason. Whatever he decides, his response to not playing past the age of 35 could factor into a team giving him a long-term deal, especially if he believes his level of play will diminish in his final seasons.
Butler was acquired by Philadelphia in a trade with the Timberwolves on Nov. 21. He is averaging 18.1 points and 4.6 rebounds per game in 20 appearances.