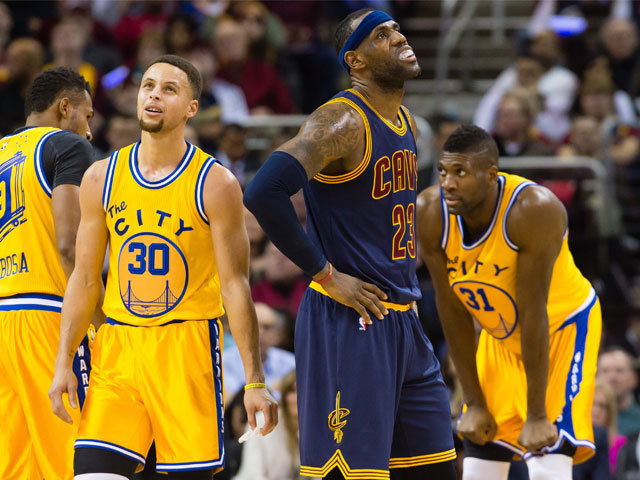 The NBA world was very excited for a highly-anticipated finals rematch between the Warriors and the Cavs in Cleveland on Monday. The surprisingly struggling Warriors came in as losers of two of their previous three games and were three point underdogs in Cleveland.
Boy were the oddsmakers and fans at Quicken Loans Arena wrong as the Warriors completely dismantled the Cavs on their home floor 132-98.
By his standards LeBron James had a pedestrian game with only 16 points, five rebounds and five assists on 7-for-16 shooting in 33 minutes. Curry meanwhile lit the building on fire with 35 points on 12-for-18 shooting in only 28 minutes while hitting seven three pointers.
Out of all the crazy numbers associated with the shellacking, including the fact that the Warriors at one time led by 43, their win margin at the end of the Finals last season when they defeated the Cavs in 6 games, none stood out more than LeBron's plus/minus: -35.
This is the worst plus-minus of LeBron's 1,127 career regular season and postseason games and was the worst home loss of LeBron's career.
The Cavs more than likely have what it takes to survive the eastern conference as the clear top team, but LeBron and his squad have a long way to go in order to be on the same level as the Warriors and Spurs.
Thankfully for their sake, this loss took place in January and not June.