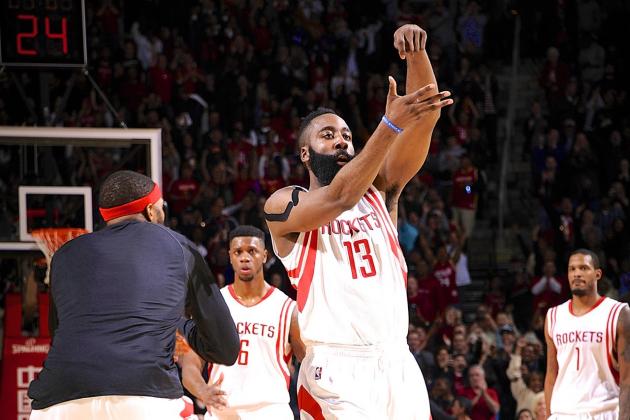 "The Beard" has been known to fill up a stat sheet with his elite scoring ability and rebounding ability for a player at his position. He sets up teammates with his penetration and vision (when he wants to pass) and put on a historic performance in the Rockets 123-114 overtime loss to the Pistons last night.
Harden had 33 points, 17 rebounds and 14 assists (that would be worth over 100 points in my fantasy league by the way) which is a stat line combination that hasn't been matched in the NBA since the god of gaudy stats himself Wilt Chamberlain. Chamberlain had 53 points, 32 rebounds and 14 assists in a game on March 18, 1968 (feel free to read that a few more times).
James Harden, have a day! 33 points, 14 assists & 17 rebounds against the Pistons! https://t.co/9zDwCIrFqf

— Bleacher Report NBA (@BR_NBA) January 21, 2016
It was Harden's first triple double of the season. He also became the youngest player, at the age of 26, to hit 1,000 three pointers.
Congrats @JHarden13 on becoming the youngest player in NBA history to hit 1K 3-Pointers. (26 years & 167 days old). pic.twitter.com/Iy5kF7jtSq

— Houston Rockets (@HoustonRockets) January 21, 2016