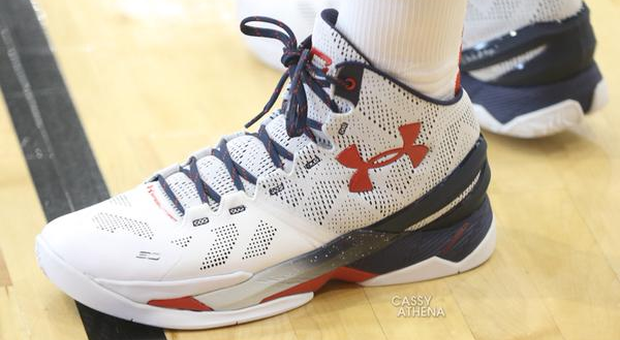 Stephen Curry is on top the basketball world right now. Along with being the reigning NBA MVP and capturing his first Larry O'Brien trophy with the Golden State Warriors, the elder Splash Brother also is toward the end of the rollout for his first signature sneaker.
Not to be complacent, Under Armour looks ready to rollout the Curry Two as suggested by Stephen wearing them ever since Team USAB Mens practice/tryouts started on UNLV campus. Just off the strength of these looks, the heel counter looks higher than on the Curry One and this edition looks to have more casual wear appeal than the first.
No official word from Under Armour as to the release date for the Under Armour Curry Two.