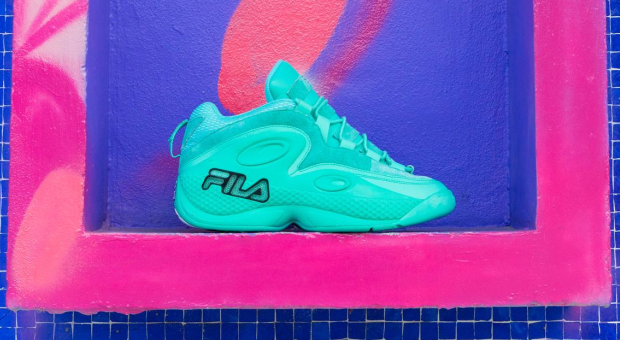 With the popularity of tonal, monochromatic (single-color) basketball sneakers at its height, FILA looks to ride the wave they were an early part of with this new Grant Hill III colorway.
For the 'Mint' FILA 97 (GH3), a combination of light green tumbled leather and suede are used to construct this new colorway of Grant Hill's third signature FILA sneaker. This isn't the first time that this tonal color-blocking has been used by FILA. Last summer, they released a similar pair of The Cage (in collaboration with Lemar & Dauley).
This is releasing at the same time as another FILA Grant Hill 3; they both will be limited to 97 pairs each. During a tour of upcoming FILA collections I took last year, the original intent was for these to be a collaboration with a popular streetwear retailer and release with a matching bucket hat (hope it still releases).
The 'Mint' FILA 97 (GH3) releases on Friday, August 14th for $97 on the FILA webstore.