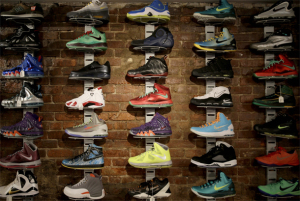 James Harden has been a pseudo-signature athlete for Nike for the last two seasons. After starting the 2013-14 NBA season in the Nike Run The One, Harden made the transition into the current Nike Hyperchase. Despite none of those silhouettes having his name attached, all official Nike media surrounding last season's Run The One and the Hyperchase featured James Harden's likeness on things like in-store banners and the media press release.
After debuting the Hyperchase at the 2015 NBA All-Star Game in NYC and playing only two and-a-half games in it, Harden reverted back to the Run The One in the second half of the Rockets/Timberwolves game on February 23, 2015 and kept them on his feet for the rest of the season (although there were games where Harden wore a Hyperrev 2015 PE).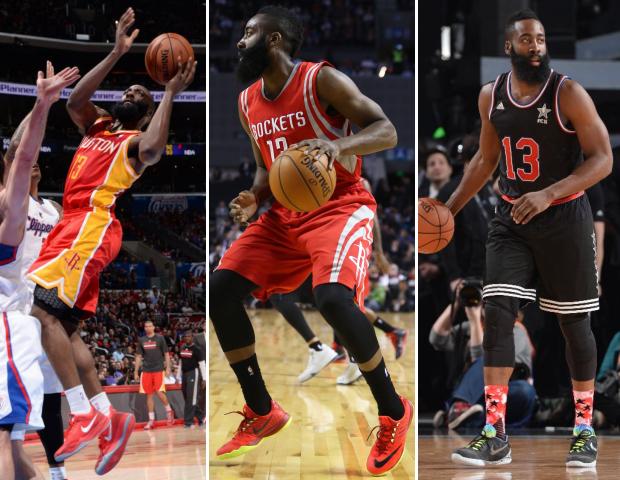 During the 2013-14 NBA season, LeBron James hadn't worn the then-current Nike LeBron 11 for a full game until the next calendar year. The times that he did start a game in them he didn't spend more than a 12-minute quarter in the LeBron 11 before swapping them out for the previous model. It should also be noted that the LeBron X (10) is said to be tied with the LeBron 7 as King James' favorite silhouette from his signature series.
All that said the question remains: does NBA players wearing the out-of-date sneaker silhouettes affect sale numbers or a silhouette's popularity?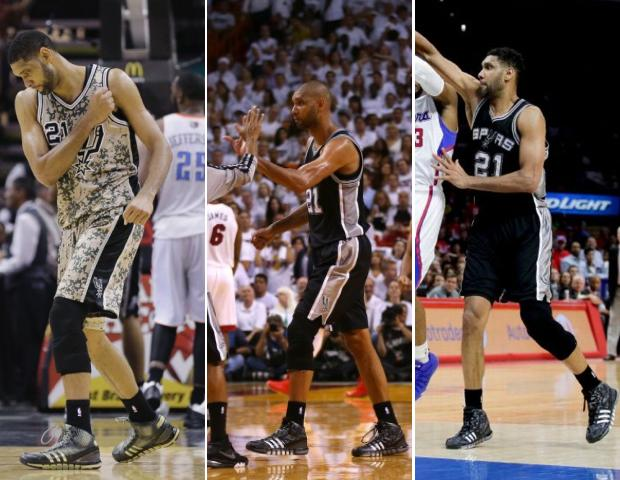 Tim Duncan continues to wear the adidas Crazyquick from 2013, even in the current Spurs/Clippers series, which makes it three calender years in a sneaker that can't be found in stores anymore. Now to be fair the Crazyquick is a GREAT basketball sneaker. The textile Techfit upper and flexible midsole makes for a great combination of technology in a basketball sneaker, and with Duncan widely known for being lowkey, it makes sense that he found some kicks that works and sticks with them.
Dirk Nowitzki still wears old Hyperdunk pairs, Jeff Teague has gone back to the first Crazylight Boost (4) for Game 3, Game 4, & Game 5 of the current Hawks/Nets series, and decade-old Air Jordan Retros are still being worn in NBA games. The days of sneakers being seen on basketball players during games having the most influence on players are over. Marketing and outlets (such as this one) have become priority with both the brand and consumer.