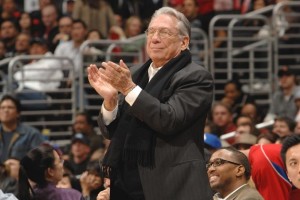 A few weeks ago when Adam Silver said he would do everything in his power to get Donald Sterling to sell the Clippers, he meant it. Today, the NBA began the process of making this happen, with this official statement:
The NBA charges that Sterling "engaged in conduct that has damaged and continues to damage the NBA and its teams. Among other things, Mr. Sterling disparaged African-Americans and 'minorities'; directed a female acquaintance not to associate publicly with African-Americans or to bring African-Americans to Clippers games; and criticized African-Americans for not supporting their communities."
Sterling has until May 27 to respond and a hearing will be held on June 3. Based on everything he's said so far, Sterling won't go out without a fight.
H/T: USA Today