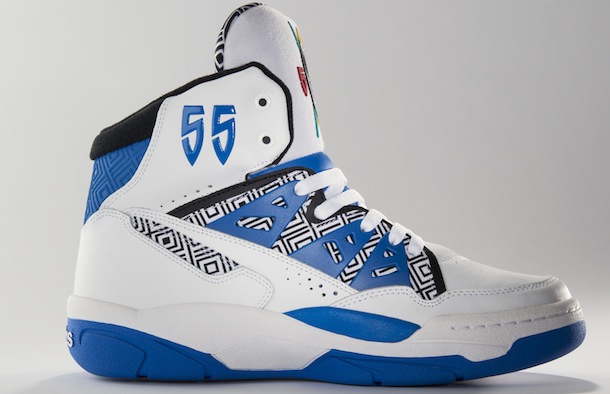 2014 marks the 20th anniversary of the first adidas signature sneaker for Dikembe Mutombo Mpolondo Mukamba Jean-Jacques Wamutombo so in celebration there will be a few colorways of the adidas Mutombo releasing this year. This white and blue colorway will be the first.
White a simple color blocking having a mostly white upper with black and blue accents, this colorway of the adidas Mutombo draws its features from the standard markings like Mutombo's jersey number 55 on the outside and shield logo inspired by his African heritage on the tongue.
This white/blue colorway of the adidas Mutombo releases on March 1st for $105.