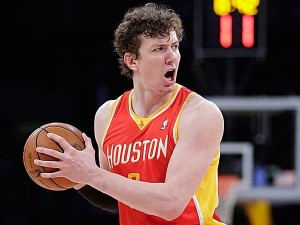 Houston's Omer Asik still isn't happy playing in Dwight Howard's shadow and it seems as if the team my give in to his trade demands. It's a tough situation because you never want a guy around who doesn't want to be there because you have to question his motives.
The could possibly move Asik as early as next week to Cleveland.

The Omer Asik trade drama could finally be nearing an end.

According to NBA.com, the Rockets will trade Asik by "Tuesday or Wednesday of next week," and a possible emerging suitor could be the Cavaliers with Anderson Varejao headed back to Houston.

Asik recently switched agents to Arn Tellem, as his agitation has grown that he's not been moved. Asik has been unhappy in Houston since Dwight Howard signed and recently asked for a trade.
H/T: CBS