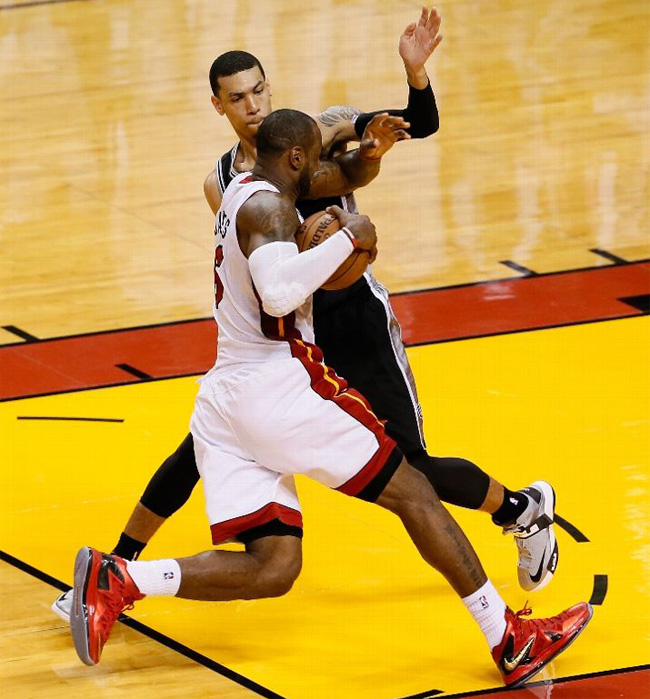 Last night in what could have been a series-ending game, LeBron James and the Miami Heat fought their way into overtime and eventually ended up winning Game 6 inside the American Airlines Arena to force a Game 7. Leading the way of the defending champion team, LeBron recorded his second triple-double of the Heat/Spurs series in a Player Exclusive version of the Nike LeBron X Elite.
The playoff version of LeBron's 10th signature sneaker is very similar to the regular LeBron X but with copious amounts of carbon fiber. In Game 6 of the NBA Finals, James laced up a pair featuring a red upper constructed with a Hyperfuse upper and complimented by black seen on carbon fiber pieces and inside of the exposed Zoom Air system. All of this is accented with gold Swoosh branding which serves as a reminder of the NBA title James is going after.
LeBron James, like Dwyane Wade, has made a habit of having multiple colorways of their signature sneaker with them at all times during the NBA Playoffs and sometimes wear multiple pairs in the same game. No wonder the Miami Heat needs this bag to keep all their team kicks in line.
After losing his headband during a play, James put up 32 points while also adding 10 rebounds and 11 assists to the board.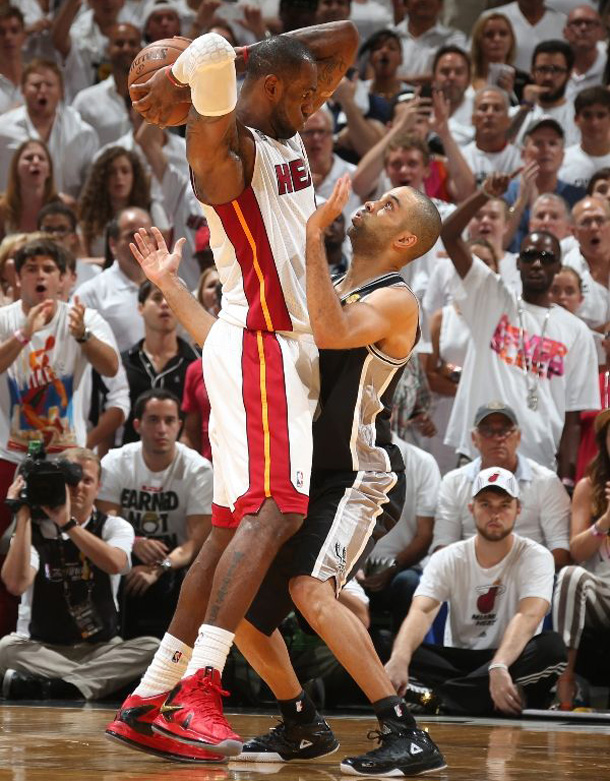 Ben Berry wrote this. Add Ben to a Google+ circle of yours and follow his Twitter feed.