August 22, 2012 – The Hoop Doctors
It appears as though big man Chris Kaman is going to make the most of his upcoming time in Dallas playing for the Mavericks. These twitpic images shared by Kaman himself feature the big fella rocking a new fashion statement of cowboy boots, t-shirt, shorts, and a texas flag?
Hey, why not? When in rome….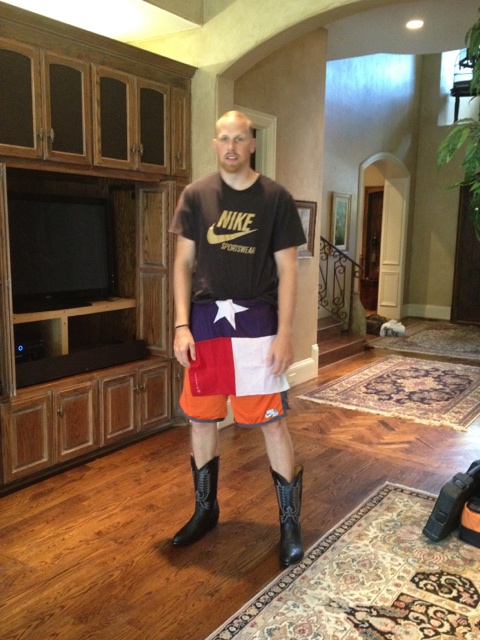 [H/T to BleacherReport.com for the Images]